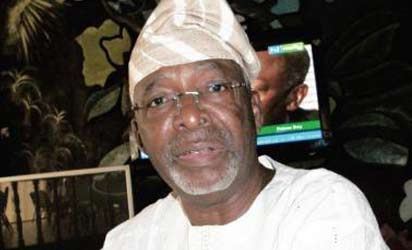 Frederick Fasehun
By Gabriel Olawale
Lagos—FOUNDER  of Oodua People's Congress, OPC, Dr Frederick Fasehun, yesterday, expressed his displeasure over the current state of affairs in the country.
2019: Nigeria still suffering from rot of 16yrs of PDP misrule – Group
Fasehun, who spoke in Lagos at Youth Conference for 2019 election organised by Frederick Isiotan Fasehun Foundation, said it has become so difficult for him to keep quiet as the nation continues to plunge deeper into crises.
He said: "We all go to bed every night in fear, not knowing what our lives will be next minute. The news is still fresh in our minds how an Army General was declared missing only for his body to be found in a pond just few weeks ago. If a General of the Nigerian Army can suffer such fate, how much less, the average Nigerian?
"I retired from active politics few years ago, but these past years, I have watched with keen interest how this nation has continued to plunge deeper and deeper into crisis. And like that old man, who could not remain on his seat while his house burned, I cannot remain silent anymore.
"This country, Nigeria, is the only place that we all can call home no matter where we are or how far we may travel. But as all of us can see, this home of ours is on fire, and none of us can rest or go to sleep while it burns.
"As of today, many are the challenges facing this nation. Where do we begin? Is it electricity, water, security, education, just name them. We lack them all."
Fasehun, however, tasked Nigerian youths not to allow politicians to hold them hostage saying "every four years, politicians come to us, using poverty as a weapon to hold the people hostage, promising us these very things that we lack and we fall for their tricks and lies, hook, line and sinker."
"Another election year has come, and the opportunity is here again for the people of this nation to decide how they will live for the next four years. If our decision is to rise to the challenge and change the situation, then we only have one voice to do so, and that is our Permanent Voter's Card, PVC. This is not the time to exchange our votes for rice or exchange our future for N5, 000," he said.