By Davies Iheamnachor
PORT HARCOURT—government of The Netherlands has advised Federal Government to ensure that it commences the cleanup of Ogoniland before the 2019 elections, noting that the world is waiting to see how well the government would execute the project.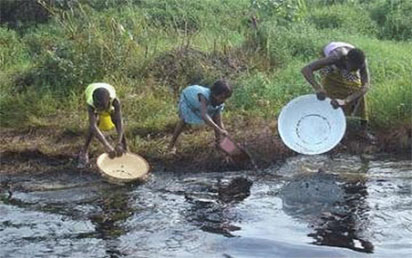 It also said the remediation of Ogoniland stands as the largest cleanup project carried out in the history of the world.
The Ambassador of Royal Kingdom of Netherlands to Nigeria, Mr. Robert Petri, stated this in Port Harcourt during a fact-finding visit at the Hydrocarbon Pollution Remediation Project, HYPREP, office in Port Harcourt.
Facebook unveils Online Youth Safety Programme for Nigerian schools
Petri said: "This is a large project; the largest cleanup in the whole world. Nigeria is making history with this project. It will set an example worldwide.
"Your emphasis on community engagement is commendable. The problem here is that things take a long time. You have to keep engaging the people.
"Things are really happening in Ogoni cleanup, although they are brightly not visible. On this project, ensure the independence of HYPREP.
Adeosun, Adamu thought JAMB couldn't remit more than N500 million – Oloyede
"It is an extremely important project. I hope that you start the clean up properly before the elections start, because the whole world is watching.''
Meanwhile, Head, Project Coordination, HYPREP, Dr. Marvin Dekil, noted that the office is ready to commence the project anytime soon, adding that 21 companies are ready to be mobilised to the site to commence the cleanup.