By Chris Ochayi
Determined to enforce regulations that would guarantee the safety of lives and property of electricity consumers, the Nigerian Electricity Management Services Agency (MEMSA), has created 19 Inspectorate Field Offices (IFOs), to ensure delivery of the agency's mandate.
Managing Director of NEMSA, Engr. Peter Ewesor, who disclosed to Vanguard on the sideline of 2nd NEMSA stakeholders Forum in Abuja,  added that the agency under his watch has also established three meter test stations and one engineering and chemical laboratory manned by qualified personnel.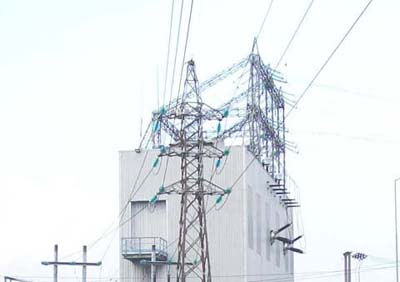 Ewesor recalled that: "In the course of carrying out its mandate in the power sector and other allied industries, workplaces in the past few years, NEMSA has observed that poor state of the distribution networks-new and existing, contributed to poor power supply and electrical accidents in the country."
https://www.vanguardngr.com/2018/11/why-i-dumped-apc-for-pdp-ogwuda/
He said other factors observed include the "use of substandard electrical materials and equipment such as bad electric concrete poles, untreated wooden poles and wooden crossarms, non-galvanised steel towers members, etc."
He warned against the proliferation of substandard solar power materials, equipment and installation nationwide, particularly, batteries and charges associated with the solar projects are also observed as factors to contributing to poor power supply and electrical accidents.