The Edo State Governor, Mr Godwin Obaseki, has called for more protection from all segments of society for media practitioners, describing them as co-actors of development.
Obaseki made the call on the occasion of the commemoration of the International Day to End Impunity for Crimes Against Journalists, marked on November 2, each year by the United Nations and its partners.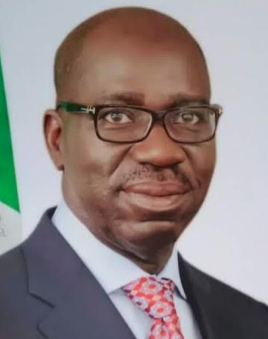 According to the governor, "journalists have contributed significantly to the growth of our democracy and have continued to point leaders to good governance through their critical articles on policies and programmes.
"Where necessary, journalists have praised impactful public policies. They have exposed fraud, incompetence and other socially disapproved practices that stunt growth and development, sometimes at great personal cost."
He restated his administration's commitment to open governance in line with best practice, which he said will make access to information easier for journalists.
"As part of my administration's resolve to make Edo State an information hub, the revamp of the state-owned Observer Newspapers and Edo Broadcasting Service as well as the Printing Press, has commenced.
"We are restructuring all our media ventures and upgrading them with state-of-the-art technology while training programmes have been planned for the existing staff, to leapfrog them into the digital work space," he added.
According to the United Nations, its "General Assembly proclaimed November 2 as the International Day to End Impunity for Crimes against Journalists, in Resolution A/RES/68/163.
"The Resolution urged member states to implement definite measures countering the present culture of impunity. The date was chosen in commemoration of the assassination of two French journalists in Mali on 2 November 2013."
The global body explained that "the landmark resolution condemns all attacks and violence against journalists and media workers.
"It also urges member states to do their utmost to prevent violence against journalists and media workers, to ensure accountability, bring to justice perpetrators of crimes against journalists and media workers, and ensure that victims have access to appropriate remedies.
"It further calls upon States to promote a safe and enabling environment for journalists to perform their work independently and without undue interference."