By Olasunkanmi Akoni
LAGOS—National Lottery Regulatory Commission, NLRC, has commenced moves to recover N326 million revenue into the coffers of Federal Government from one of the brewery firms over promotional lottery, described as "illegal."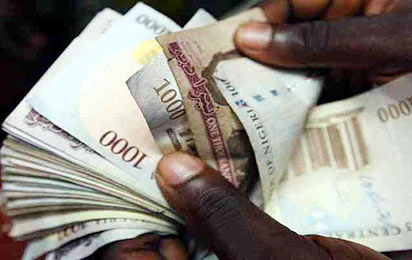 Rivers govt to probe mgt of N36bn under Amaechi
NLRC, however, insisted that it would continue the clampdown on all illegal lottery operators anywhere they be found within the shores of Nigeria.
The Director General, DG, NLRC, Mr. Lanre Gbajabiamila who made the remarks, at the weekend, said the measure was to discharge its mandate as empowered by the National Lottery Act, 2005 (as amended) and the National Lottery Regulation, 2007.
The assertion came following unwarranted attack on the person of the D-G, by NECA official over the recent enforcement exercise against Nigerian Breweries Plc for violating the National Lottery Act, 2005.
"It is important to note that the Commission will not be distracted in its bid to rid the country of all illegal lottery and promotional activities whether in the manufacturing, financial, telecommunications or any other sector.
"The action of the commission in closing down illegal lottery operations should not be misconstrued, because lottery activities are governed by law, and anybody or organisation that violates that law would be made to face the consequences of such violations.
"The NLRC will not join issues with those who  prefers to hide under the guise of NECA to unleash economic sabotage on the Federal Government, instead of encouraging its members to comply with the law.
"The interest of the Lottery commission is to ensure that organisations who wish to carry out lottery operations comply with the provisions of the Lottery Act and not carry out such lotteries without due regards to the law."
He alleged that  Nigerian Breweries conducted promotional lotteries valued at about N1.3 billion and had failed to regularise such promo lotteries as required by law, thereby, denying the Federal Government of over N326 million revenue; and had  continued to rebuff attempts by the commission to get them to comply.
"It is our duty to enforce to ensure the Federal Government is not short-changed in the transactions. The commission acted within its mandate."
On the claim by NECA, Gbajabiamila said 'it is public record that there is no pending action against the commission. The case filed in 2012 –Suit No: FHC/ABJ/CS/306/2012 was dismissed by the court.
"Therefore, the claims by NECA DG that NLRC  showed disregard to the rule of law in the discharge of its lawful duty, is not only mischievous, but an attempt to deliberately distort the facts in order to deceive the general public.
"Following the action of the Commission, Nigerian Breweries is in dialogue with the Commission to rectify the breaches that led to its closure. It made a written undertaken on its willingness to cooperate with the Commission."