*Projects 2.3% GDP growth for Nigeria in 2019
*Highlights risks to African banks
By Babajide Komolafe
Global rating agency, Moody's Investors Services yesterday affirmed a 'Stable' outlook on the Nigerian banking system, but warned that losses to bad loans remain high in the industry.
In its 2019 Outlook on African Banks released yesterday, Moody's stated that while Nigerian banks now enjoy improved foreign currency liquidity due to higher oil prices, they however face the challenge of rising loan quality.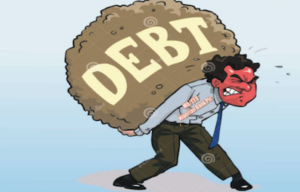 The company said: "Higher oil prices and partial liberalisationof the foreign-exchange market have eased pressures on "unhedged" borrowers and normalized foreign-currency liquidity. Asset risks nonetheless remain high as banks continue to tackle legacy issues; similarly, earnings remain under pressure as loss-loss provisions remain elevated. Capital buffers are strong for the bigger banks, but weaker for smaller bank."
 Concerns by Fitch
Moody's warning is coming on the  heels of similar concern expressed by its global rating companion, Fitch Ratings on  Nigerian banks.
In its latest credit rating for three Nigerian Tier-1 banks, namely Access Bank, GTBank and UBA, Fitch warned that Nigerian banks face pressure on margins and capital.
"The fragile economic recovery restrains banks' growth prospects and asset quality. Operating conditions are still difficult for banks. "Despite stronger oil prices in second half of 2018 (H2'18) supporting economic growth, credit demand is weak and banks face pressure on margins and capital.
"Fitch believes that sovereign support to Nigerian banks cannot be relied on given Nigeria's weak ability to provide support, particularly in foreign currency. In addition, there are no clear messages of support from the authorities regarding their willingness to support the banking system.
"Therefore, the Support Rating Floor of all Nigerian banks is 'No Floor' and all Support Ratings are '5'. This reflects our view that senior creditors cannot rely on receiving full and timely extraordinary support from the Nigerian sovereign if any of the banks become non-viable", Fitch stated.
Moody's project 2.3% GDP growth for Nigeria in 2019
Meanwhile, Moody's have projected 2.3 percent growth for Nigeria's economy in 2019 and 3.8 percent growth for African economy, noting that more stable oil prices will drive economic growth in Nigeria in 2019.
It stated: "African economies will show a mild recovery. Recovery will support credit growth and financial stability. The macroeconomic outlook will strengthen slightly. For Moody's rated countries we project GDP growth of 3.8 percent in 2019, up from 3.1 percent in 2018 and 2.7 percent in 2017. Growth will be driven by relatively stable oil and commodity prices, stronger agricultural output, domestic policy adjustments and strong domestic demand.
"Growth will be particularly robust in East Africa, the West African Economic Monetary Union (WAEMU), and in Egypt. For the continent's two biggest economies, Nigeria and South Africa, growth will be more subdued at 2.3 percent and 1.3 percent respectively, but higher than 2016-2018. More stable oil prices will drive economic acceleration in Nigeria and improved business and investor confidence will spur improvement in South Africa."
Risks to African Banks
While affirming a 'Stable' outlook for African banks, Moody's highlighted risks to banks on the continent to include rising US interest rates and political uncertainty in some countries including Nigeria.
It stated: Our outlook for African banks is stable but risks are tilted to the downside though banking prospects remain strong over the longer term
Risks to the operating environment relate to: Rising US interest rates leading to capital outflows across emerging markets, in conjunction with rising government debt and currency depreciation, could significantly harm banks' loan quality and access to foreign currency; Political uncertainty and risk of social unrest are an ever-present challenge for Africa; South Africa, Tanzania, Nigeria are some of the countries that face such challenges, which could weaken investor and consumer confidence; External shocks such as falling commodity prices, drought, or an escalation of global trade wars, could hurt African corporates and their ability to repay debt."
Growth Prospects
Moody's however averred that in spite of these risks there is ample opportunities for African banks to grow. It stated:  "Longer-term, however, the banking sector has significant scope for growth. This is mainly because of the still low banking penetration (banking assets at ~63 percent  of GDP, according to the International Monetary fund, IMF), low level of financial inclusion and rising urbanisation.
"Increased use of mobile technology in particular will help unlock potential: already, unique mobile money accounts in Sub-Saharan Africa increased to 280 million, accounting for 21% of adults (up from 12% in 2014).
https://www.vanguardngr.com/2018/11/taking-charge-as-super-cartel-opec-emerges-dec/
"Use of mobile money accounts brings significant benefits for banks, including higher fees relating to money transfers/payments; reduced costs as mobile technology uses agents in place of bank branches; and eventually increasing banking penetration."
Basis for outlook
Explaining the basis for its 'Stable' outlook on African banks, Moody's said: "We expect a slight acceleration in GDP growth supported by stable commodity prices, robust domestic demand and policy adjustments. Stricter regulation (e.g. higher capital, IFRS 9 / Basel II/III implementation) will also support financial stability. High asset risks and renewed foreign-currency liquidity pressures will be partly offset by resilient earnings and high local currency liquidity. Egyptian, Moroccan and Mauritius banks most resilient."
https://www.vanguardngr.com/2018/11/the-asuu-strike-morass/
It however stated that the outlook can change to negative  in the event of, " tightening global financial conditions, political tensions, or fiscal slippages leading to:  a deterioration in loan quality that would also affect banks' earnings and capital;  and  tightening foreign currency liquidity; Tunisian, Tanzanian and DRC banks most at risk."
It also noted that the outlook can change to positive in the event of, "Improved economic conditions; reduced external vulnerabilities; Upward sovereign rating migration; and a material decline in problem loan ratios and uninterrupted access to foreign currency funding."
https://www.vanguardngr.com/2018/11/how-to-get-dbn-loan-1/