Lakowe Lakes  & Golf  Resorts, a beautiful, luxury community nestled in a peaceful neighbourhood about 35kms from the hustle and bustle of Lagos was last week Friday agog for the  7th  Southern Sun Ikoyi  Hotel's Golf Tournament .
The resort ,  often described as "West Africa's best kept secret",  played host to the tournament that has become an avenue for the hotel to foster tourism through sports within its business community.The 18-hole tourney, which employed foursome format of play with the best three scores per hole counting,  was graced by business associates, friends of the hotel, sponsors, golfers and other invited guests who networked with pleasure as they enjoyed the tournament with a gamut of other activities.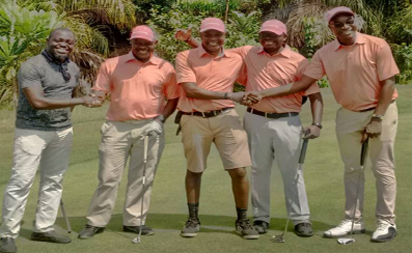 Speaking at the prize giving ceremony, where  Akindele Akinsanya emerged winner in the men's category and  Idowu Babalakin came tops in the ladies category and were rewarded, the General Manager, Southern Sun Ikoyi, Mark Loxley commended athletes for their tenacity and drive at the keenly contested event despite the hot weather.
https://www.vanguardngr.com/2018/11/rivers-utd-stranded-after-south-east-south-south-pre-season-tourney/
"This event is in line with our  Corporate Social Responsibility philosophy of giving back generously to the society that has supported our business and helped us grow throughout the course of the year and it's worthy of note that proceeds from the tournament would be donated  to the Arrows of God Orphanage, which has been the hotel's adopted charity since it came into the country" he concluded.