Johnson & Johnson today launched the Champions of Science Africa Innovation Challenge 2.0, the second continent-wide competition calling on African innovators to submit ideas for innovative technologies, products and solutions that have the potential to create positive impact for African communities. The challenge focuses on identifying scalable and sustainable solutions to six major health and environmental problems for Africa's population.
"The growing number of innovation hubs throughout Africa is sparking a new generation of entrepreneurs who are innovating and finding new solutions for issues facing their communities," said Josh Ghaim, Ph.D., Chief Technology Officer, Johnson & Johnson Consumer Inc. and member of the Johnson & Johnson Research & Development Management Committee,[i] who is launching the challenge today at the Africa Women Innovation & Entrepreneurship Forum in Cape Town. "Our goal with the second Africa Innovation Challenge is to expand our support for the region's entrepreneurs by pushing the boundaries of creative solutions to meet several areas of urgent need. With six new solution categories, Africa Innovation Challenge 2.0 represents an extraordinary opportunity for the region's growing community of innovators to showcase new ideas with the potential for broad societal impact," added Ghaim.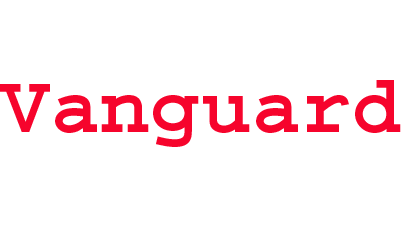 "At Johnson & Johnson, we believe a great idea can come from anyone, anywhere, and we work with entrepreneurs around the world to relentlessly pursue innovations that advance and enhance the health of everyone, everywhere," said Seema Kumar, Vice President, Innovation, Global Public Health and Science Policy Communication, Johnson & Johnson and member of the Johnson & Johnson Research & Development Management Committee, who is simultaneously launching the challenge today at the Women Leaders in Global Health Conference in London. "This is an exciting time to be part of Africa's rapidly advancing innovation ecosystem, which recognizes that people and patients across the continent are waiting for urgent solutions. The Africa Innovation Challenge provides an important platform to support emerging entrepreneurs and help accelerate the development of unique, sustainable health care and environmental solutions."
The Africa Innovation Challenge 2.0 is designed to address the critical unmet needs of the continent and local communities in Africa while providing support to Africa-based entrepreneurs in creating innovative health care products and services. Among the selection criteria, entries must demonstrate the potential for scale from proof of concept stage to long-term sustainability. Challenge participants with the best solutions will receive up to US$50,000 in funding and mentorship from the global network of scientists, engineers and business managers within the Johnson & Johnson Family of Companies to bring new solutions forward.
"We are thrilled to be collaborating once again on the Africa Innovation Challenge," said Thierry Zomahoun, President and CEO of the African Institute for Mathematical Sciences (AIMS) and Founder and Chairman of the Next Einstein Forum (NEF). "Earlier this year, at our biennial Next Einstein Forum event, we had the pleasure of hearing from the first challenge winners. The incredible success of their businesses provides wonderful examples of leadership and entrepreneurialism and is a testament to the amazing young talent across Africa. We look forward to the winners of Africa Innovation Challenge 2.0."
"The Johnson & Johnson Family of Companies comprises of one of the world's largest health care companies and is drawing on over 85 years of engagement in Africa in over 25 countries, and we are proud to support Africa's rapidly advancing innovation ecosystem," said Alma Scott, Vice President, Operations and Partnerships, Global Public Health, Johnson & Johnson.[ii] "We've learned over time that solving last-mile challenges through local empowerment offers the greatest potential impact in the fight against public health challenges, and that it can also help fuel the local economy and catalyze infrastructure investments."
Subscribe for latest Videos