Olympics chief Thomas Bach on Sunday stressed his concern over extreme heat during the Tokyo 2020 Games, suggesting plans to further bring forward the marathon start time.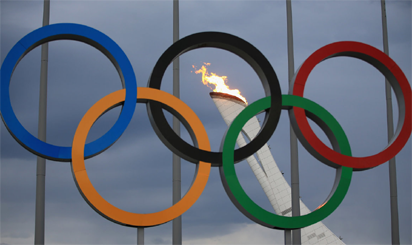 Bach and John Coates, vice president of International Olympic Committee (IOC), met Tokyo governor Yuriko Koike ahead of an IOC committee meeting later this week in the capital.
Bach told Koike that heatwaves are "concern for us" if temperatures shoot up again in 2020 following record temperatures this summer.
Experts have warned that extreme heat could affect several sporting events at the Olympic games, particularly after Tokyo sweltered through a record heatwave this year.
The IOC and Tokyo 2020 organisers have acknowledged the concerns and already brought forward the marathon start time by 30 minutes to 7:00am, with competitive walking starting even earlier.
But Coates suggested the IOC may further move the start time to 6:00am or even 5:30am.
Heat stroke kills hundreds of people each year across Japan, and this year record temperatures caused a spike in fatalities and hospital visits.
AFP