By Chinonso Alozie
Owerri—Stakeholders from oil communities in Imo State, yesterday said they would engage politicians seeking their votes, to explain to them the development programmes which they have for their communities.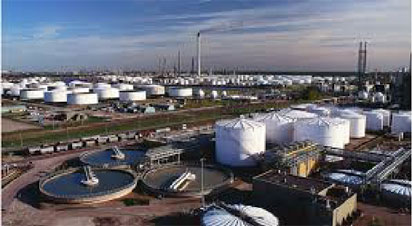 The Executive Director of Centre For Rural Economic and Social Development, CRESOD, Christian Okororie, said to Vanguard in Owerri,   that "Our communities have  been neglected in terms of human and infrastructure development" adding that, "We need those who will address the issues holistically."
He continued: "The stakeholders from Ohaji/Egbema, Oguta local government areas, civil society organisations, CSO's will gather all the aspirants to tell the oil communities what they will do for us if eventually any of them becomes the governor of the state.
"Let me tell you, Vanguard newspaper is doing well in Imo State, especially projecting the oil communities and we will want the entire Imolites to know that we have woken up and we want these issues addressed once and for all.
Ex-militants give FG 21-day ultimatum to probe 13% derivation funds
"They should come and tell us if we are still part of Imo state, if they say yes that we are part of Imo State, why have they abandoned us ? We want you to come to oil communities and you will cry. But we are still producing the oil with which they develop   other areas. And they forget us.
"This is not fair. We need such development in our own areas. We need empowerment for our younger people. We need to create jobs for the teeming population that have suffered as a result of the oil exploration in our areas."
When Vanguard asked Okororie, his feelings on the nomination of one of their sons, Gerald Irona, as a running mate to the Imo State governorship candidate of the Peoples Democratic Party, PDP, Emeka Ihedioha, he said such move was in order but they would also engage him as their own based on his promises to them.
Okorie, said: "That the PDP, governorship candidate choose to pick his running mate from the oil communities, Oguta local government area is a wise decision. We have been clamouring for this for a very long time."