By Clifford Ndujihe
THE Igbo National Stakeholders Assembly, INSA, has picked holes in recent comments credited to Power, Works and Housing Minister, Mr. Babatunde Fashola and his Labour counterpart, Dr. Chris Ngige concerning the South-West producing the president in 2023 and declared that the Igbo producing the president in 2023 is non- negotiable.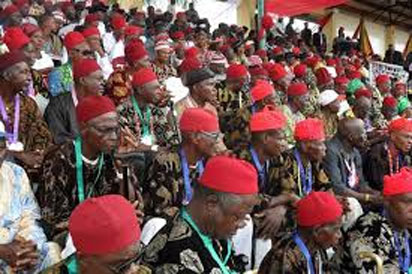 In a statement jointly signed by Chief John Uche, President General and Prince Erondu Uche, Publicity Secretary, the group declared that despite the large population of the Igbo in the country, they are marginalized in all sectors in the country.
Over 200 teachers, 70 exhibitors storm Union Bank's Edu360 collaboration
Justifying why the Igbo should produce the president in 2023, the stakeholders said outside the South-East, the Igbo constitute 30 to 40 per cent of the population of their host communities and the Igbo man lives peacefully, contributes to the economic growth of his host community and in most cases, develop his host community more than his native home community.
The group said that it is regrettable that this fine gesture has not been reciprocated by giving the Igbo their rightful position in the country.
In Lagos, it said in spite of an agreement between the leadership of the Igbo National Stakeholders Assembly and major political parties to give Igbo a level playing ground during the just concluded primaries, the All Progressives Congress, did not comply.
INEC attributes high cost of conducting elections to insecurity
The group lamented that since the inception of the Alliance for Democracy, AD and now APC, Ndigbo in the Southwest had always supported the parties but no Igbo has been given ticket to run for any elective position.
It said because APC in Lagos State denied the Igbo the only slot requested in Oshodi/Isolo, it has directed its members to pull out of the APC.