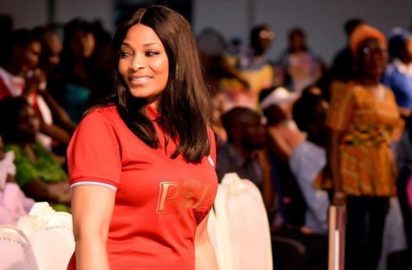 Ibidunni Ighodalo
This is that time of the year when trepidation threatens to take over. It is that time of the year that the successful businesswoman, Mrs. Ibidunni Ighodalo must, again, fulfill her solemn promise to God. She had committed herself to help couples going through the challenges of childlessness by providing spiritual, financial and psychological support. On Friday, November 16 at the MUSON Centre in Onikan, Lagos, her Ibidunni Ighodalo Foundation (IIF) will hold its second Parents-in-Waiting Conference to help couples get rid of the stigma attached to barrenness.
The Ibidunni Ighodalo Foundation makes the dream of pregnancy and childbirth come true for many couples by offering financial aid for fertility treatments to those that qualify. Grants through the IIF are either in kind (donated services from our medical partners) or monetary, typically valued at over ₦1.5 each for the cost of the required treatment.
The 2019 beneficiaries will be picked at the conference. This decision was probably influenced by an incident earlier in the year. Donation from an anonymous couple to the foundation led to a crash of its website from the deluge of applicants.
This year, the meeting holds a promise for happiness, going by its theme, 'Maa Gbe Temi Jo' (Yoruba for I will dance with my own baby). Taking place on Friday, November 16 at the MUSON Centre, Onikan-Lagos, it is another opportunity for the public to access the services of the IIF which was created to raise awareness on issues pertaining to infertility and to provide grants for couples that require fertility treatments such as In Vitro Fertilization (IVF) and Intrauterine Insemination.
The IIF has established a good reputation for partnership with highly reputable fertility clinics in Nigeria and with other donors to provide couples with the financial and material support they require during the treatments. The foundation also provides the necessary psychological and spiritual support required to deal with the pressures along the journey to conception.