By Rotimi Agbana
Popular Nigerian singer, Omawumi Megbele has revealed that unlike most women, she cannot remember how her husband was able to win her heart.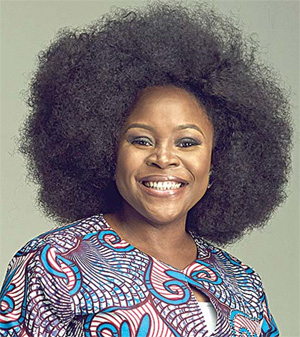 In a chat with Showtime, she said she would have to ask him how he managed to win her heart because she was unable to remember.
"My husband is extremely quiet but that doesn't mean he doesn't put his foot down.  But seriously, how was he even able to win my heart? You know what? This is a very good question, when I'm done with this interview I'll go and ask him how he was able to win my heart.
Only original idea can salvage the problems of healthcare — EXPERTS
I guess he decided to be my friend. I think that's the best way to answer it. You know from friendship it became something deeper. Ours was a very interesting story that I'm not ready to share right now", she said.
Speaking on if motherhood has deprived her of anything at all, she said;
"Nothing. I don't think I would swap being a mother with anything in this world. I don't think it has deprived me of anything. There is nothing out there that would make me regret being a mother or make me stop being a mother."
She added that though she wasn't legally married at the time, there was no better time to have gotten pregnant and given birth to her first child, Camilla.
"Of cause not. Are you serious? How old was I? I was 29-years-old when I gave birth to my first child. Should I have waited till I'm 40-years old? No! It can't even happen. E no go work. I don't think so; I shouldn't have waited any longer than I did. It was a blessing when it came and it is still a blessing. I wouldn't swap motherhood for anything in this world", she said.