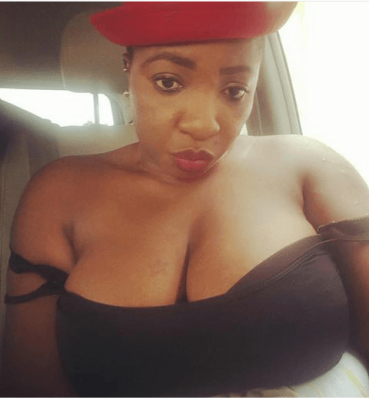 Every woman has what they require in the man of their dreams. For some, he must be tall, dark and handsome, for some he has to be domestic, caring, God-fearing and romantic, for others he must be a pro in bed with a massive manhood, while many care less about his physical attributes
Police investigate alleged shooting of man in wake-keep
or the size of his manhood as long as he is rich and influential.
However, for junk-in-the-trunk Nollywood actress, Anita Joseph, she can never spend the rest of her life with a man she won't be comfortable farting in his presence anytime she wishes to.
Lara George, Glowreeyan Braimah, others to headline Just Worship —-Krisitilere
While engaging her female social media fans in a conversation on if they can date a man who they can't fart in his presence, she revealed that if she cannot fart in her man's presence then he is obviously not the right man for her.
"Can you date a man you cannot fart in his presence? As for me if I can't fart in your presence sorry we can't date, talk more of marry. I can't be running to toilet every time I want to fart", she wrote.