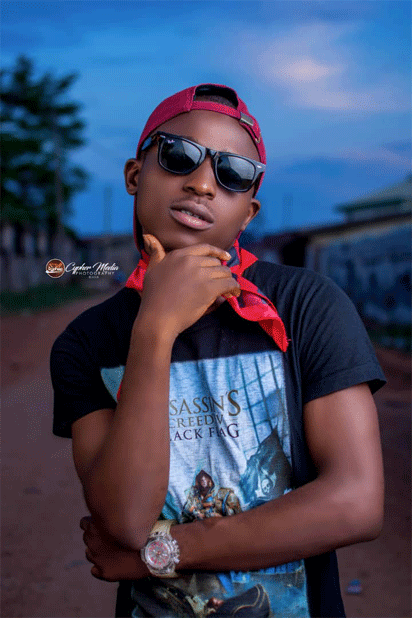 By Victor Arjiromanus
Presently, in the rich music industry where everyone is becoming a singer, finding good music is like attempting a puzzle.
Fast rising Benue-born singer and rapper, Chia Orseer John, known popularly as Jteaz, is one big puzzle to unravel in the Nigerian music industry.
Speaking with Journalist after an amazing performance in a campaign against depression 'Katahlipsi' recently held in Kogi state, the 'Comot your Cap' crooner, Jteaz reveals his songs are exceptional, compared to others.
Stardom Nigeria Realty TV Show: Winners to get $30,000 each
''I don't do songs for melody, I do songs that are relevant to the society, songs that people sing and can relate with, that people Want to connect with. It is easy for people these days to say they have good music. My songs are exceptional. I think, I can beat Eminem, and those who have listened to my songs could attest to that fact''
Jteaz, a graduate of Mass communication, Kogi state University, Anyigba, has recorded over fifty songs, his passion for rap and singing, has been since childhood, but he has not relied on his laurels, but, has been into practices, and studying the lives of good musicians, who also inspire him, so to improve himself.
According to him ''I realized I have gift for singing when I was seven. Though, people who knew me since childhood said I had been singing since I was 2 years old. I could recall when I was in primary four, I attended a competition back then in Kogi state polytechnic and I stole the show when I rapped, sang and danced. Though, I know I am a gifted singer, but, that is not enough. So, to be exceptional, I do a lot of practice, I also watch and study good singers like 2Baba, Eminem and few others'
Mobile money operators exempted in SANEF programme — AMMAN
Expressing his dismay over the way the musical industry is over commercialized, he said; 'Presently, everything in the industry is money.  It is a big problem for a good upcoming artist who does not have a strong financial background to get big, because  to promote your songs, you need to spend really big money. For example, I struggle to pay
bloggers and promoters, and they call high prices, because everyone wants to feel expensive. Also, I tried to connect with someone who would help link me up with a radio station where I can be interviewed and I was asked to bring four hundred and fifty thousand naira. How can a beginner pay such a huge money?. You want to place your songs on Nija loaded or too exclusive, you will be billed huge, you want to
record a song, you pay big. In fact, the musical industry is just all about money, and it kills dream'