By Ifeanyi Okolie
A 24-year-old internet fraudster, Isibor Ehichioya Hillary, has been arrested by operatives of the Special Intelligence Response Team, IRT, for defrauding a Finnish Police woman, Raiji, of the sum of N73.63million, pretending to be an American soldier serving in Iraq, Marco Paulo.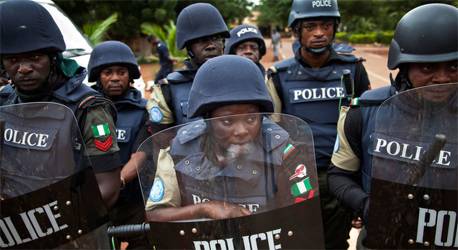 Vanguard gathered that Hillary, who is a native of Esan West Local Government Area of Edo State and a graduate of Civil Engineering from Ambrose Ali University, Epkoma, ran into trouble, when Raiji, who he met on an internet dating site, wrote a petition against him to the Inspector General of Police, Ibrahim Idris, detailing how she attempted suicide, having realized that Hilary defrauded her of the said sum, which she took as a loan from a bank in Finland.
Cybercrime: Beating fraudsters in their own game
Sources disclosed to Vanguard that, Hilary who was formerly based in Turkey, made the finish woman pay the sum of 178,000 euros to an account belonging to one of his cronies, Beggie, on the guise that the money would be used for a business that would yield huge profit for both of them.
It was further gathered that after the woman waited endlessly for the said profit that was to come from the business which she believed she had invested her money, she was forced to investigate who Marco Paulo was and she discovered, that he was a Nigerian internet fraudster, disguising as an American soldier serving in Iraq.
Vanguard learned that the IGP, based on the petition, directed his operatives at the IRT to trail and arrest all the suspects involved in the scam. Hilary, who resided at the Dawanki Gwarimpa, area of Abuja was picked up and he confessed that he ha N8million in his account which was part of the proceeds while a Toyota matrix, a laptop and an I-phone were also recovered from him. Hilary told the police during his confessions that he bought a landed property for N3million and he also rented an partment for N880,000;
Police arrest wonder bank operator in Aba
His confessions
"I spent two years in Turkey where I was taught internet fraud by one Mr. Kalu who owns a cyber café.
What I specialized on was to provide account for fraudsters across the globe. The first person I provided an account for was known as peter and I also ventured into dating."
"The property I have acquired from the business are Toyota Corolla 2014 model which I bought for N3.8million, a Toyota Matrix which I bought for N1.6million. I also bought a land property for N2million and I rented an apartment for N880,0000."
"The total money I have in my bank account is N8million. I am very sorry about the crime I have committed, therefore I am pleading for mercy from the police. My facebook account has been blocked over my fraudulent activities. I have defrauded so many white women using my facebook account, including one Raiji from Finland. I took a total of 178,000 euro from her. My own share was 82,000 euro".