By Rotimi Agbana
Upon first glance, Jack Harris is just a regular 20-year-old blonde American boy, who looks like he should be throwing college fraternity parties. However, he has chosen to forego the stereotype, instead pursuing much greater aspirations.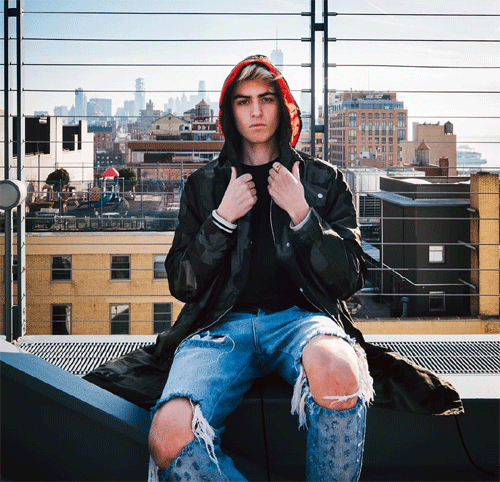 Harris has found a calling as a next-generation marketing and technology entrepreneur. He desires to help countries like Nigeria secure meaningful business relationships with American technology giants such as Google.
Recently, Harris helped bring Google Launchpad Accelerator to the Nigerian technology sector. He convinced Google's global venture team by cultivating a list of promising Nigerian tech start-ups that Google had never heard of before.
CAC commends NASS over passage of Companies and Allied Matters Bill
It is people like Jack Harris who are enabling emerging markets in Africa, Asia, Europe and Latin America to work in conjunction with the likes of Google, Facebook, and PayPal. Harris spent the past two years visiting many foreign countries with the intent of consulting and offering value-added partnership opportunities. Nigeria now has several dozen technology companies working with American venture backing.
Harris explained that "The best part about working with American technology companies is that there is an instant credibility gain that comes from being aligned with such large enterprises. This allows relatively unknown companies within emerging markets to scale their technology offerings sell beyond their own borders."
Harris believes that several hundred million in venture backing will enter Nigeria over the next three years. He also predicts that start-ups in other industries such as fashion and entertainment will benefit from American financial support in the coming years.
Harris remarked that "There is a new level of trust being established between Nigeria and The United States. As more co-ventures prove to be mutually fruitful for both countries, more capital, support, and resources will flow."
When asked what other plans and ambitions he has for the future, Harris said, "I want to help make education opportunities more accessible to disadvantaged nations. I believe technology plays a huge part in being able to make that happen."
Jack Harris began as a Gen Z marketer. He regularly consults for many large corporations. It is clear that he is now strategically leveraging his corporate relationships to the benefit of countries with less abundant resources.
This sort of big picture thinking is what very few entrepreneurs are capable of doing. Harris said he is hopeful that more people will follow in his footsteps and dedicate their lives to connecting the world more intimately. It will be interesting to see if some of his predictions come true.
Subscribe for latest Videos