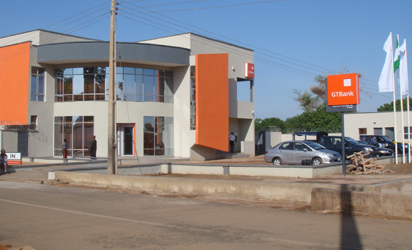 By Princewill Ekwujuru
Guaranty Trust Bank  Plc has launched Habari, a seamless shopping experience platform that also offers catalogue of local and foreign music and lifestyle features.
Speaking at the launch in Lagos, Managing Director and Chief Executive Officer of GTB, Mr. Segun Agbaje, said; "By reimagining the role of banking and driving innovation in how we serve customers, we have built a platform that is less about us as bank and more about our customers and everything they need to enable their lifestyle." He further stated that,"Habari is not a mobile banking application; it is the start of our journey towards building a platform that connects our customers to everything that they need, and which continues to evolve with their lifestyle. We are excited about this journey and we are confident that our customers will see in Habari a simple, smart and exciting digital experience that adds value to their lives, every day."
Financial Inclusion: Fidelity Bank splashes N15m on 13 customers
According to him, "Habari is the first mobile platform in Nigeria created by a financial institution that focuses on enabling people's needs and lifestyles rather than providing a limited bouquet of regular banking products.
N400m Fraud: Metuh prays court to order EFCC to unfreeze his bank accounts
"The mobile application is open and free for all to download, and does not require mobile banking details while it offers a wide range of services, all of which are accessible to anyone regardless of where they choose to bank. Habari is also very simple to use and is designed with a clean user interface as well as a seamless navigation experience that ensures everything, from the music to listen to, to the bills to pay", he said.