Mrs Nkechi Ejele, the Permanent Secretary in the Federal Ministry of Communications, says the Federal Government is committed to using ICT to boost productivity and economic diversification.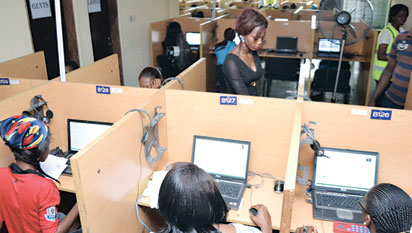 Ejele said this on Monday at the opening ceremony of the sixth  Regular Meeting of the National Council on Communication Technology (NCCT)  held at the Cultural Centre, Abeokuta.
The theme of the five -day programme is "Leveraging ICT as a Veritable Vehicle for National Economic Recovery and Growth."
The permanent secretary said government was committed to driving the economy through the use of ICT.
She said it was the responsibility of experts at the meeting to discuss and advise council on how ICT could be leveraged to support government strategies for economic recovery and growth.
Seek face of God for restoration of Nigeria's lost glories – Anglican Primate
"The theme is relevant and timely, coming at a time the nation is grappling with many social and economic challenges. So, expectations from this meeting are high.
"The government places a lot of premium on using ICT to increase the productivity frontiers and achieve economic diversification.
"We shall be considering policy memoranda, information notes and presentations on various dimensions of ICT development to make recommendations to the council proper," she said.
In her remarks, the Director of Bureau of Information Technology in  Ogun, Mrs  Olatundun Adekote, said  ICT influence on economic growth was rapidly increasing and serving as current symbol of technological revolution.
"ICT is responsible for many structural changes such as reorganising of economies, globalisation and trade extension which leads to capital flows and enhanced information availability," she said.
FG, ASUU resolve to resume talks next week
The Special Adviser on ICT to the Governor in Ogun, Bunmi Adebayo, said with the global trend shifting from dependence on oil as source of energy, Nigeria's oil-dependent days were numbered.
He called on government to leverage on ICT to drive the economy.
NAN