By Chioma Onuegbu
Uyo—The Coalition of Niger Delta Agitators, CNDA, has urged multinational oil companies in Akwa Ibom State to move out of the area or risk attack on their facilities,  citing years of alleged neglect by the companies as being responsible for the order.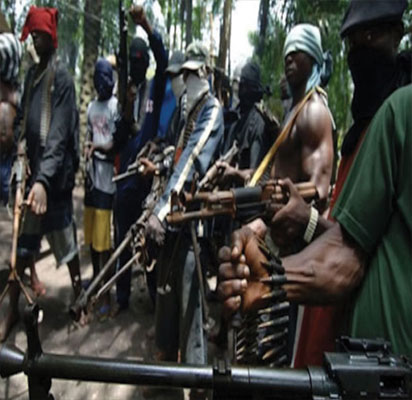 A statement by the Spokesperson of the group, self-styled General John Duku, of Niger Delta Watchdogs and made available to newsmen yesterday in Uyo, lamented what was described as  hardship in the oil-producing communities.
The statement reads: "The Coalition of Niger Delta Agitators, hereby, vows to do everything possible to ensure the total liberation of Akwa Ibom people until total justice is achieved for the vulnerable and downtrodden people.
Continue to develop society with writings, Uduaghan tells writers
"We shall immediately commence mobilisation of all the key actors in this struggle, including all the militant groups, to Akwa Ibom State. We shall also ensure total shut down of all flow-stations. All the oil vessels will be attacked. This is Operation Deliver Akwa Ibom Campaign.
''All these multinational oil and gas companies do not have even a liaison office in the state.  Ninety percent of their workers are not indigenes of the state and the remaining 10 percent picked from Akwa Ibom are placed under contract with meager payment, without any entitlement.  Their representatives don't deem it necessary to visit their host communities.
Flood: Amnesty Office distributes N90m relief materials to Niger Delta communities
''We promise that very soon we shall release the video of our findings for the whole world to see the level of injustice to which these multinational oil companies have subjected their host communities."