By Henry Ojelu
A group of Nigerian engineers registered under the American Society of Mechanic Engineers, ASME, have blamed lack of maintenance design for the collapse of infrastructures in the country.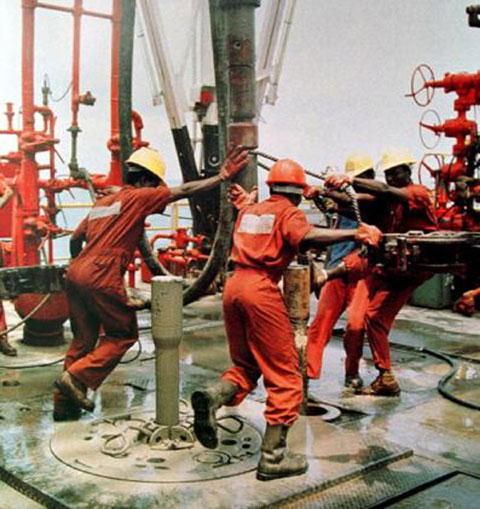 The engineers made the observation at a seminar held in Lagos with theme 'promoting a world class maintenance organisation in mechanical engineering'.
Various speakers who delivered lecture at the event were of the consensus that for Nigeria to tackle it's engineering construction challenges,  it must begin to rethinks it maintenance planning and culture.
No justification for Nigeria to be import dependent – Expert
In his lecture, Chief Executive Officer of EPINA Ltd,  Prof Eguakhide Oaikhinan said that the reason why most of the nations key infrastructures are breaking down is because the government and engineers who built those structure did not incorporate a maintenance design in their planning.
Eguakhide who is Nigeria's first Professor of Ceramics noted that it is regrettable that in most cases buildings and various engineering construction projects are already concluded before maintenance design is considered.
He said: "Some of our engineering constructions are collapsing today because we missed the maintenance design at the time of initiating the project. In most cases some high rise buildings you find today are completed before a maintenance design is considered."
Also speaking at the event,  Head, Production and Service John Holts Plc, Dr. Ben Iheakam stated that Nigerian engineers must take advantage of the opportunities offered by ASME to improve their skills in various aspect of mechanical engineering.
" The only way we can bridge the gap in mechanical engineering is by dealing with countries and societies with higher technologies. Our engineers stand to benefit alot from the innovations that these have developed and tested."
Omotola, Uche Jombo, Ini Edo grace unveiling of AFRIFF 2018
In his presentation, Executive Director,  Maintenance Institute, Jonathan David noted that Nigerians engineers need to upgrade their skills to remain relevant as technological disruptions is already happening in the engineering field across the world.
" The field of engineering is fast changing. Internet of Things, IoT and new technologies are changing how were carry out maintenance operations.  We must learnt and adapt quickly if we must remain relevant in this profession," he said.
Jonathan also recommended a review of engineering curriculum is the tertiary institutions to reflect the changing realities in the profession.