The Emir of Kano, Alhaji Muhammadu Sanusi II, has called for urgent measures to address demographic explosion in the country.
He made the call on Tuesday in Kano at the opening of a three-day International Conference on Insurgency.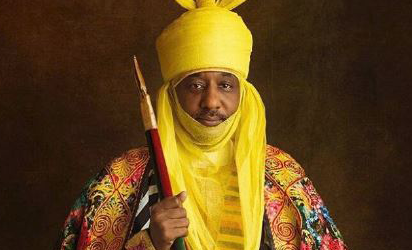 The conference is organised by the Centre for Islamic Civilisation and Interfaith Dialogue, Bayero University Kano, in collaboration with the International Institute of Islamic Thought, Nigeria Office and Kano State Government.
Drug abuse: NAS makes case for more counselors in schools
"If we do not address the issue of demographic explosion, Boko Haram insurgency will be a child's play in the country.
"In the next 20 years the population of youths between the ages of 20 and 40 will be 100 million. So, the earlier we begin to think on how to tackle the problem, the better for the country," Sanusi said.
He stressed the need for the government to tackle the issue of drug abuse, education and unemployment facing the country.
"Lack of interest in education and drug abuse problems must be tackled in this country to enable our youths become useful citizens," he said.
The monarch, therefore, called on the Federal Government to address employment challenges, especially among the teeming youths, to check youth restiveness and other social vices prevalent in the society.
Experts worried over rising cases of diabetes
He deplored the lack of law regulating religious preaching and called on the three tiers of government to have a legislation that would regulate preaching in the country.
Earlier, Kano State Governor, Dr Abdullahi Ganduje, had said that the state government spent over N500 million on the purchase of communication gadgets for security agencies in the state at the peak of Boko Haram attacks in the state.
He disclosed that no fewer than eight police stations were bombed and over 200 people killed in Kano metropolis during the attacks.
"We thank the Almighty Allah for making it possible for President Muhammadu Buhari to tackle the activities of Boko Haram insurgents in the country,'' the governor said.
He urged the participants to look at the issue critically with a view to making useful contributions that would be implemented by policy makers for the development of the country.
Newsmenreport that the conference, with "Insurgency and the Phenomenon of Boko Haram Insurgency'' as theme, was attended by representatives of various security agencies and traditional rulers in the North-East.
NAN