By Alemma Aliu
BENIN— FOLLOWING alleged invasion and attack on the elders and people of Ubiaza community in Ikpoba Okha Local Government Area of Edo State by the people of Obaretin community, the elders and other indigenes of the community, yesterday, called on the state government, Benin monarch, Edo State House of Assembly and other relevant authorities to come to their rescue before the entire community becomes a no go area.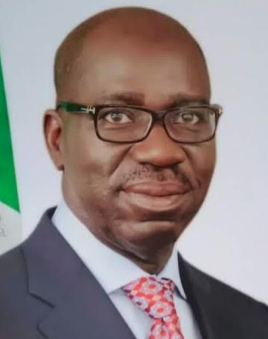 Information emanating from the community indicated that property worth millions of naira including cars, were destroyed while many women were allegedly robbed during the attack by heavily armed men.
Sources told Vanguard that trouble started when the people of Obaretin community allegedly started encroaching on Ubiaza land which resulted in a litigation.
The Okaevbo of Ubiaza community, Mr. Lucky Ogiamen, said: " A group of armed men came from Obaretin to attack us and destroyed our houses and burnt down our town hall. A boy who was hiding somewhere recorded them with a video phone.
But reacting to the alleged attack on behalf of Obaretin community and other accused persons, Mr. Ogbe Ogieva, former Youth Secretary of the community before the abolition of community Development Association CDA, denied the allegations.
https://www.vanguardngr.com/2018/11/obaseki-cuts-barriers-to-trade-as-made-ii-proposes-10m-investment-inflow-in-edo/
Subscribe for latest Videos