By Gabriel Enogholase
BENIN—EDO State Government has disclosed that the monetary policy of Central of Bank of Nigeria, CBN, has negatively affected commercial banks' interest rates to Small and Medium Enterprises, SMEs.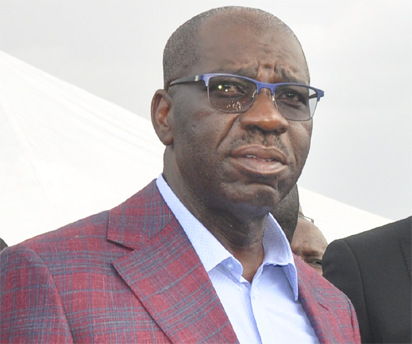 Buhari restates commitment for free, fair 2019 elections
Commissioner for Wealth Creation, Cooperatives and Employment, Mr. Emmanuel Usoh, made the observation , yesterday, in Benin at the 17th Micro, Small and Medium Enterprises, MSMEs, International Summit and Exhibition organised by the Nigerian Association of Small and Medium Enterprises, NASME.
Usoh, who explained that the apex bank's monetary policy still pegged interest rates at between 20 percent and 25 percent for commercial banks, noted that the high-interest rates has made it difficult for SMEs to access loans.
He said: "CBN's mone-tary policy is not cascading to commercial banks, where interest rates are between 20 and 25 percent."
He also noted that commercial banks interest rates were laced with cumbersome collateral facilities which have not helped the growth of small businesses in the country.
The Commissioner also listed other challenges inhibiting the growth of SMEs in the country to include corruption, huge infrastructure deficits, lack of capacity building for small business owners, institutional and public reforms.
Earlier, President, NASME,Degun Agboade, said the summit was the association's modest contribution to the economic reforms being pursued by the federal government.
He said the summit was geared towards focusing on critical policy issues that were expected to crystallize into the much awaited economic diversification agenda of the federal government of Nigeria.