By Ebun Sessou
Former presidential aspirant of All progressives Congress, Chief Charles Udeogaranya has warned Nigerians against giving Buhari another term in office, saying his first term has damaged Nigeria and another term will breed kwashiokor.
He said: "I appeal to all supporting the return of Muhammadu Buhari's administration to tread cautiously as the second term of Muhammadu Buhari will spell doom for Nigeria and may create a disaster for the black continent.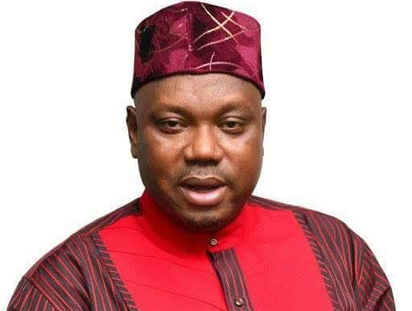 "There was no time in the history of our country that we been been severely  divided and the trust gained from the past administrations among ethnic nationalities of Nigeria has been totally destroyed and eroded by the nepotic and hate approach to the national issues by the Buhari administration.
"The resultant effect is  that Nigerians are now finding it difficult  to invest outside their regions due to the insecurity of investors lives and properties outside their ethnic regions in Nigeria.
https://www.vanguardngr.com/2018/11/2019-nkanu-east-endorses-ugwuanyi-for-second-term/
"Businesses, banks, governments are all failing and painfully, the Buhari administration has no clue as to answers to our national issues. Yet,  they are asking for a second term of which I consider in my opinion as  a request to  lead Nigerians into   kwashiokor."
Udeogaranya was one of the aggrieved APC presidential aspirants who raised issues with the party over its  extravagant nomination fee of N40 million for presidential aspirants.