Political Adviser to Delta State governor, Mr. Omimi Esquire, in this interview, speaks on the issues driving the governorship campaign in the state.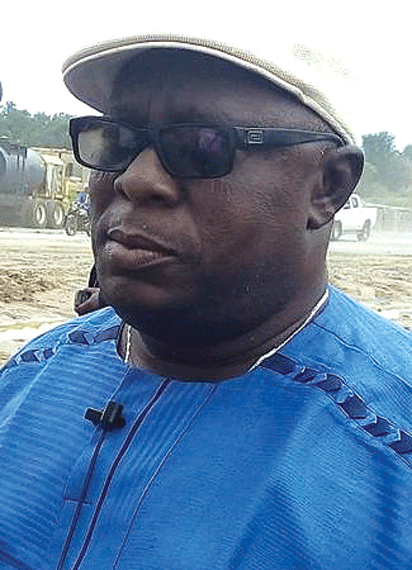 By Charles Kumolu, Deputy Features Editor
Some are of the opinion that the governorship candidate of the All Progressives Congress, APC, Chief Great Ogboru, will give your principal, Governor Ifeanyi Okowa, a run for his money in the 2019 election. What do you think is likely going to play out?
HOSTCOM crisis: Itsekiri youths petition Olu of Warri
Governor Okowa's re-election is a fait accompli, signed, sealed and delivered. Okowa will win resoundingly against Ogboru. The PDP in Delta State is not afraid of Ogboru because he is known to be a serial loser. Okowa has endeared himself to Deltans with his people- oriented projects, which are located in virtually every nook and cranny of the state.
He earned the name 'Roadmaster' due to his massive construction of road networks all over the state. He has performed well in health, education and the peace building sectors. The things he has done are too numerous to count.
On Uduaghan's defection
I won't comment on that but all I know is that on May 29, 2019, Governor Okowa will return to Dennis Osadebay House for a second term in office. I am very confident that there is no vacancy in Government House Asaba.
The just-concluded National Convention of the Peoples Democratic Party, PDP, which Governor Okowa was the Chairman of the Planning Committee has been adjudged all over by even cynics as the best ever in the history of party primaries in Nigeria. What is your take?
I am elated by the commendations my boss has received. But I am not surprised because those who know him do not doubt his ability to rise to the occasion when it matters most. He is a very meticulous person. Don't forget that he has been the Chairman of the party's non-elective convention and also supervised the Ekiti State PDP governorship primary which was resoundingly transparent and credible.
His pedigree is such that he has, over the years, proved his mettle and capacity to handle the most daunting of tasks. After the Port-Harcourt convention, those who lost the presidential primary congratulated the winner, Alhaji Atiku Abubakar. No one protested the process. They even commended Okowa for the transparent process. That was vintage Okowa at work.
Okowa challenges NMA to be advocates for implementation of National Health Act
Could that have contributed to the making of the Delta State PDP primaries rancour free?
Certainly! Prior to the party primaries, the governor had promised a level-playing field for all aspirants. He even indicated that he had no preferred candidates. There were no complaints whatsoever. In a nutshell, he proved beyond doubts that he is a man of his words.
Those who lost at the primaries in Delta should realise that the exercise is a family affair and as such there will always be room for them in other endeavours of the party.
Even for those who won or lost, it is a case of no victor no vanquished. Everyone should join hands to ensure that the party wins the general elections so that the dividends will spread to both the winners and losers.
On Atiku's chances
Already, the APC is jittery and, instead of chasing substance, they are chasing shadows.
They are making uncomplimentary remarks about Atiku not being able to visit the United States because of alleged corruption charges which they cannot substantiate. That is laughable. They should be put on notice that on May 29, 2019, Alhaji Atiku Abubakar will be sworn-in as President. Our party structure and machinery are well oiled to democratically oust Buhari from the Presidential Villa in 2019 and we are on course.
2019: Okowa challenges opponents to debate
On Deltans
I want them to be focused, peace-loving and law abiding and support Okowa for second term so that he can continue to deliver on his SMART Agenda and Prosperity for all Deltans project. PDP is the winning team and Okowa is the driver. They should join hands to ensure the dividends of democracy get to everyone.