By Victor Ahiuma-Young
ASSOCIATION of Senior Civil Servants of Nigeria, ASCSN, has threatened industrial action to compel government to honour its obligations to the nation's senior citizens.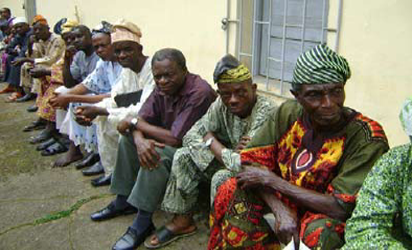 President of the association, Bobboi Kaigama, at ASCSN National Executive Council, NEC, meeting in Abuja, warned that delay in payment of pensions and gratuities to the pensioners would no longer be accepted.
Singer Tekno treats undisclosed illness, apologises to fans
According to him, "it is common knowledge that one of the fundamental reasons for amending the 2004 pension Act was to ensure that retirees get their entitlements on time without much stress. Indeed, Section 1 (c) of the 2014 pension Act stipulates clearly that the objectives of the amendment of the 2004 Pension Act was, among other things: "To ensure that every person who worked in either the Public    Service of the Federation, Federal Capital Territory, States and Local Governments, or the Private Sector receives his/her retirement benefits as and when due."
Yet, almost fourteen years after the 2004 Pension Act became operational; the obstacles faced by retirees in respect of not getting their entitlements on time and regular monthly pension are still subsisting.
"In fact, cases of officers who retired from the Public Service but have not been paid their initial lump sum let alone their monthly pension stipends two years after exiting from service abound.
C-River pensioners appeal for payment of six years gratuities
It is indeed worrisome that patriotic citizens who have served their fatherland meritoriously for 35 years or attained the retirement age of 60 years while in service cannot be paid their entitlements to enable them keep body and soul together let alone support their dependants.    It must be emphasized that if this trend of subjecting retirees to untold hardship continues, the Union will be compelled to begin to consider other trade union actions to seek redress.