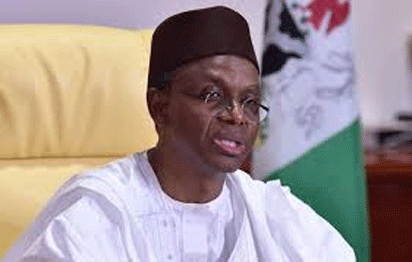 El Rufai, Kaduna Governor
By Ben Agande
Kaduna State government has lifted the curfew in Kaduna metropolis and environs, with immediate effect.
El Rufai Kaduna Governor
Night time curfew had subsisted in the city since October 31, following days of crisis in the state that led to many deaths and destruction of property.
A statement by Samuel Aruwan, Senior Special Assistant to the Governor on Media and Publicity announced that the curfew had been lifted.
"Residents are now free to go about their legitimate business at anytime of the day," he said, adding however that "a security review has determined that curfew hours be retained in Kujama, Kasuwan Magani and Kachia towns in the state.
Plateau Govt. imposes dusk-to-dawn curfew in Jos
"Nighttime curfew in Kachia is from 10p.m. to 6a.m. For Kasuwan Magani and Kujama the curfew remains from 5p.m. to 6a.m.
"The Kaduna State Security Council commends residents for upholding the peace and urges residents to continue to cooperate with the security agencies," the statement noted.