The founder of a Delta-based church, Christ Mercyland Deliverance Ministry, Prophet Jeremiah Omoto Fufeyin, has announced that he will be holding a three-day crusade in Port Harcourt between December 6 and 9.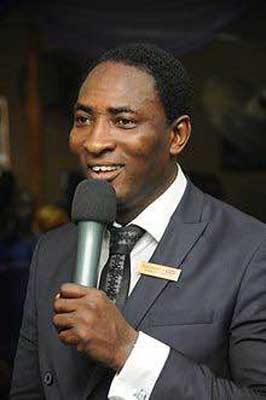 Tagged the 'Supernatural Encounter,' the crusade will be held at the Liberation Stadium in Elekahia, Port Harcourt. Activities for the concert will start at 3pm on Friday and Saturday, while Sunday's service will start at 9am.
Gunmen attack Chinese consulate in Karachi
In a statement made available to Sunday Vanguard, Fufeyin said the purpose of the crusade was to win souls for God, adding that all hands were on deck to secure the lives of all attendees.
Marine Economy: Expert tasks FG on dredging, ports' rehabilitation
"This will be our fifth crusade in Port Harcourt and we are trusting God for a powerful and impactful three-day event. We have sought the services of the police, road safety officials and other security agencies," the cleric stated.