Chelsea have been giving their fans a lot to cheer about this season. Many football fans are attributing their scoreboard this season to their new playing strategy. Taking advantage of a free-flowing attacking strategy, the team have been able to either tie or score more points, match after match.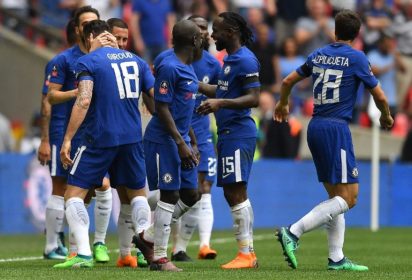 Five-goal Jovic shows 'world class potential' after haul
In a tense match against Liverpool, Chelsea managed to get in the first goal at the 25th minute and kept the ball as far from their net as possible until Liverpool's forward, Daniel Sturridge, equalized in the 89th minute. The streak continued when they played against Southampton and won the match 3-0.
Eden Hazard made a return as Chelsea's Star Boy when he scored yet another goal for his team in the 30th minute. Ross Barkley and Alvaro Morata scored additional two goals for Chelsea making the game an overt victory for the men in blue. Man United, however, put up a good fight against Chelsea as their match ended in a 2-2 tie.
Finally, FA fines Chelsea's Ianni after Mourinho clash
Burnley FC, on the other hand, took a whooping loss as Chelsea defeated them in an epic 4-0 game. Will Chelsea's impressive reign continue when they face Crystal Palace tomorrow? Football fans in Nigeria will have to stay glued to their television as Supersport brings all the action live from Stamford Bridge.
Subscribe for latest Videos