Bulgaria's nationalist vice premier Valery Simeonov resigned on Friday after weeks of street protests by insulted mothers of children with disabilities who pressed for him to go.
"I tabled my resignation as vice premier in Bulgaria's coalition government," Simeonov told journalists Friday evening. The government press service said it had been accepted by Prime Minister Boyko Borisov.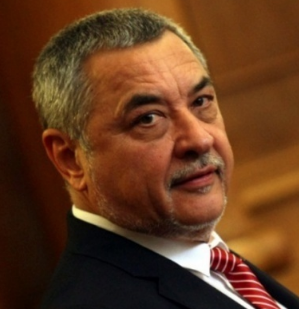 Mothers of children with disabilities rallied in downtown Sofia every evening for the past 26 days demanding Simeonov's resignation over a statement in mid-October in which he described them as "a bunch of shrill women who… manipulate society by taking out in heat and rain these supposedly ill children… for purely material gain".
His comments came after mothers brought their disabled children outside parliament to press for better social services and increased allowances for the disabled.
Daycare centres are scarce and most mothers of disabled children cannot take up employment.
Simeonov, 63, is a co-leader of the nationalist United Patriots (UP) formation, the junior party in Borisov's governing coalition.
Simenov has already attracted controversy for his scathing verbal attacks on Roma and migrants and had only half-heartedly apologised for his latest statement under pressure from Borisov and his UP partners.
But this failed to appease the mothers as tensions rose further in recent weeks on a number of other social issues, such as high fuel prices and low living standards in the European Union's poorest country.
Nationwide road blockades paralysed traffic in the country over the past two weekends and were expected to continue.
Borisov had said that sacking Simeonov would topple his coalition which has a slight majority in parliament thanks to the UP.
Street rallies and a wave of self-immolations had already brought down Borisov's first cabinet in 2013.
Simeonov said on Friday that his words had been taken out of context and slammed "the media campaign that undermines the image and approval ratings of the government.
"This I cannot allow. (…) I cannot allow to become a prerequisite for more protests," he said.
Subscribe for latest Videos