By Ayo Onikoyi
With over half a million followers on Instagram and being followed by almost everyone that is anyone in the music industry, Dubai-based Nigerian music maker, Baddyoosha, born Badmus Akeem O, should be one to watch and know.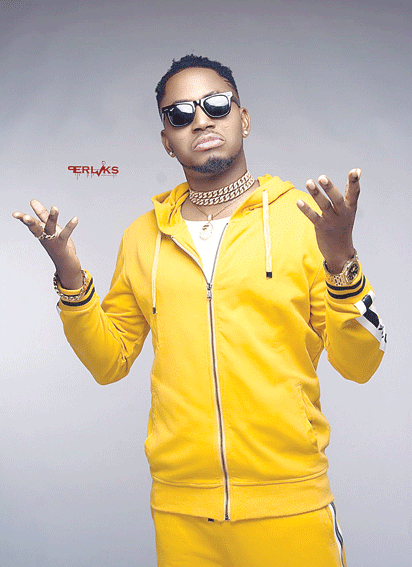 However, the man from Aiyetoro, Ogun State is a little more than that as his contribution to evolution of street music in Nigeria cannot be discountenanced.
Olamide, Reminisce and even Slimcase may have some claims as the proponents of street music, but Baddyoosha has been on the scene long before anyone of them. His only problem is that he has never seen himself as an all-out musician. Music, is something he never took seriously even though he has released over 10 singles.
I will divorce my wife if she goes for body massage — Tunde Ednut
In recent chat, the Timbalowo crooner revealed his humble contribution to evolution of street music.He said he discovered many of the street singers we have come to know today but has elected to stay in the background because he never really saw himself as a musician, saying, he's more of a businessman
"Most of these street artistes were known and blown via my influence. I discovered many of them and made people listen to them to give them attention. I don't want to mention names here but you would be surprised that I was a part of the story of many street singers. So far it has to do with the street, I was the brain behind so many things, but I always kept mute and don't grant interviews. But everything I've done so far is based on my love for the street music itself. Like Olamide said a few days ago; he's the Nas, Reminisce is the P Diddy while I'm the Larry Hoover of street music," he said.
Buttressing his point, he said he was the major reason Olamide discovered his new sensational signee, Picazzo, whom social media influencer, Tunde Ednut claimed was discovered through his page.
"If not that Olamide came out to clear the air on how he discovered Picaso I wouldn't have uttered a word. It was Olamide who replied Tunde Ednut that he didn't discover the artist through his page, that, it was through me he discovered him.Olamide was angry because I always keep quiet, So he went ahead and posted  to let the world know Picasco was discovered by him via my page.  Internet doesn't forget, then lots of people started bringing out people I've discovered.
The likes of Small Doctor , Ola Dips, Wale Turner, the Street Billionaire and then Picazzo of YBNL. People started saying it's not my first time of discovering new artists and keeping quiet about it . If not because Olamide talked l would surely keep quiet. So, they listed out the artists I've helped and put up through my platform. Lots of people think I signed Small Doctor because of how much love I showed him while he came into the industry and how much I backed him up and introduced him to top artists and also made his top features happen," he added.
Kwam 1, Onyeka Onwenu, Sir Shina Peters, others ready for showdown
Baddyoosha  is a business man, who owns an audio and visual equipment company in Dubai known as Oosha Empire Audio and Visual Equipment Company. He's also an International promoter and a musician with over 10 singles to his credit. After his debut single 'Esemi' in 2014, he has gone to record hits like 'Timbalowo, 'Angeli, 'Oga', 'Talon Shaye and many more.