•Stakeholders express outrage over Sirika's call for Emirates   to increase frequency to Abuja
•Fear his call will further weaken local airlines
By Lawani Mikairu
Aviation stakeholders have condemned the recent call by the Minister of State, Aviation, Senator Hadi Sirika for Emirates Airlines to increase their daily flights out of the Nnamdi Azikiwe International Airport, Abuja " to compliment the support and patronage that Nigerians have given it" and that "government was doing all that was necessary to provide the conducive environment that airlines need to thrive".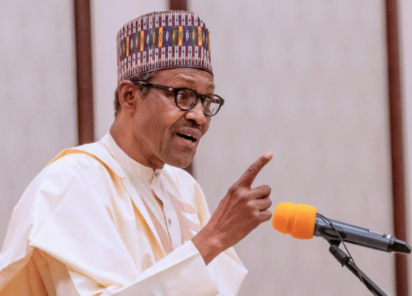 Sirika made the call while receiving the United Arab Emirates, UAE, Ambassador to Nigeria, Fahad Al Taffaq in his office. According to the stakeholders who spoke to Saturday Vanguard, the minister's call is very " unfortunate as the country is about to set up a national carrier and some domestic airlines are launching their international flight to the middle east They also said that one of the responsibilities of a minister is to protect " his own people and their businesses " and not to encourage foreign airlines to take over the little market opportunity Nigeria airlines have.
One of the stakeholders angrily told Saturday Vanguard that , "imagine a  minister that wants a national   carrier and other domestic carriers   to survive encouraging a foreign airline to operate more flights into Abuja.   UAE has two flights a day to Lagos and one to Abuja. When you  combine the inevitable merger of Etihad and Emirates airline, you can then imagine. Yet they have been given Kano from Feb 2019."
"For as long as   the foreign airlines continue to do multiple frequencies and multiple landings into Six airports in Nigeria, the market is bleak for Nigerian private airlines".
Imo: NWC drops Okorocha's in law, adopt Hope Uzodinma
Many of the stakeholders urged the Federal Government to call the minister to order and educate him on the need to protect Nigerian businesses in line with what the government has been canvassing through the Vice President, Yemi Osinbajo and the trade and Industries minister, Okechukwu Enelama.
Reacting to the Minister's call, Group Captain John Ojikutu (rtd), former Airport Commandant, Muritala Muhammed Airport, Lagos, said : "I have no problem with multiple frequencies but multiple destinations. Domestic airlines would benefit more from foreign airlines multiple frequencies. Multiple destinations infringes into domestic routes and indeed domestic markets. Multiple frequencies into just two airports is sufficient for any foreign airline; one each in the north and south geographical regions but the two airports must not be Lagos and Abuja, but Lagos and one other in the north but not Abuja and Abuja with any other in the south but not Lagos".
When Vanguard asked the former Airport commandant if it will not be wise to reduce the frequencies of foreign carriers as our domestic airlines enter these international routes, he replied that : " We should but don't forget that there are open sky agreements. That is why I said we could allow multiple frequencies but not multiple destinations. If any airline wants to make 10 frequencies daily, so be it , but not more than two airports and not to Lagos and Abuja but to any one of the two and to any other. That creates distributory markets for our domestic airlines".
Also speaking with Saturday Vanguard, Mr Olumide Ohunayo, a member of   Aviation Round Table Initiatives, ART, a think tank of the aviation sector,   said "It's a very shocking   call and least expected from the minister of aviation in particular….we could forgive state governors who have made such calls and lobby in the past but not anymore".
"Let me drive into the history of UAE- Nigeria route.   It was Nigeria Airways that practically invested and developed that route Emirates   refused   under the guise that the   luggage and passengers who were mainly traders, not tourists, would damage their cabin aesthetics".
"Nigeria Airways forged ahead from the loss making era till they started dropping   passengers and cancelling flights which left passengers stranded.   The likes of Ethiopia Airline, Middle East, Kenya, Egypt Air airlines capitalised on that   by operating,   using the 5th freedom. This was how Emirates was fingered to join fray".
How Okorocha, Amosun lost Buhari's support
"On entering they started with three flights weekly. Today they operate twice a day to Lagos and once a day to Abuja…. Ethiad who in no time will merge with them came with a request to operate Abu Dhabi- Abuja; knowing how malleable we can be, went to Abuja under President Yar adua using the first Lady's office to change it to Lagos. They are presently operating to Lagos from UAE".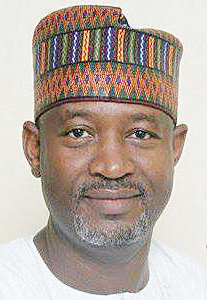 "These two carriers have made it practically impossible for all subsequently   designated Nigerian   operators to survive on that route   namely Virgin Nigeria; Bellview; Arik, Medview. This government has acknowledged the weakness of our carriers hence the drive for a new national carrier when we can build one from within. A government that wants to start a new airline should not be seen encouraging foreign airlines to increase frequencies and gauge".
"Please note the government has approved emirates to start kano from February 2019.   How will our  airlines survive such aerial   bombardment?  Yet these are carriers   that have not invested or partnered any Nigeria carrier. They will not with a bastardised BASA improperly skewed in their favour.   We need to urgently review the BASA on  that route or all Nigerian operators should kiss it goodbye".
Government short-cut measures hurting provision of houses for Nigerians — Bode Adediji
In his reaction, the outgoing General Secretary, National Union of Air Transport Employees , NUATE, Mr Olayinka Abioye said : " The minister's pronouncements smacks of unfaithfulness and lack of patriotism. How can local airlines grow? How many Nigerian staff do these foreign airlines have? What are the benefits of such increased frequencies to our economy and the growth of the industry. Bad policy, if you may wish to know".