….As Attah calls for bipartisanship among govs
By Omeiza Ajayi
Former governor of Ogun State, Chief  Olusegun Osoba, yesterday, lamented the quality of persons emerging as governors in the country today, saying that excellence has taken a back seat in the recruitment process for governors.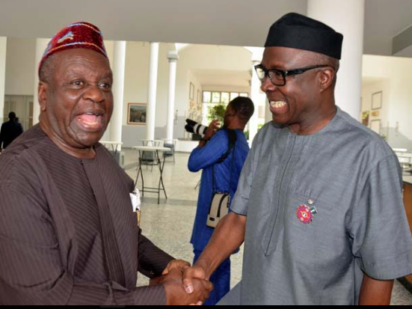 Osoba, who spoke yesterday at an occasion to celebrate the 80th birthday of a former governor of Akwa Ibom State, Obong Victor Attah, hailed Attah as a rallying force for governors against what he described as intimidation  by former President Olusegun Obasanjo.
S-East governors begin implementation of OGP
Also, the Minister of Budget and National Planning, Senator Udo Udoma, said that Attah risked his life in defence of resource control.
A book, It Is Well With My Soul, in honour of Attah, was also presented at the ceremony.
Osoba recounted how governors in those days rallied behind Attah and other Niger Delta governors to agitate for resource control.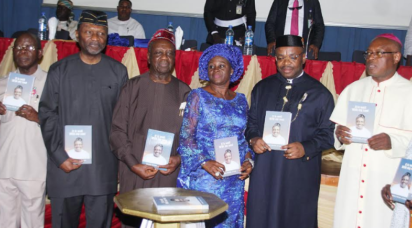 His words: "I want to appeal that we should go back to the characters that formed governments in 1992 and 1999. Twenty-six years ago, most of us who were governors had exposures.  John Odigie-Oyegun was a former federal Permanent Secretary. I am a former Managing Director of Daily Times. I can go on to give you backgrounds of all those who became governors in 1999. We need to go back to those days.
"Today we are happy to celebrate a man of honour. In our time we did not know the differences in the party we belonged to and Obasanjo dared not play with any of us."
Why I withdrew my support for Okowa in 2015 — UDUAGHAN
Udoma who represented President Muhammadu Buhari said at the height of the agitation for resource control, Obasanjo summoned him, Attah and Senator Ibok Essien to the Presidential Villa in the presence of security chiefs and threatened to prosecute them if they did not back down on their demands.
On his part, the celebrator said governors could achieve much for their people by working together with their colleagues.