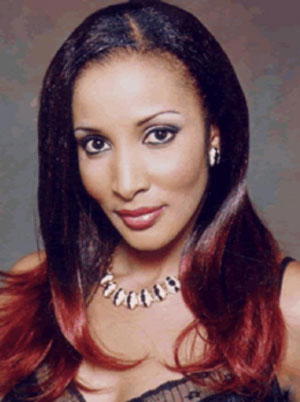 •Bianca Ojukwu
The National Chairman of the All Progressives Grand Alliance (APGA), Dr. Victor Ike Oye has expressed dismay over unwarranted verbal attacks on him by Mrs. Bianca Ojukwu.
Addressing Newsmen in Awka on Friday on the issue, Oye said that he deserved an apology for the misplaced and unwarranted attacks on him by the wife of the late Dim Chukwuemeka Ojukwu.
The chairman said that Ojukwu's widow had not been fair to him or the party in spite of all the support and privileges she enjoyed.
Oye also said that Ojukwu should apologise to him and the party for the allegations against them.
Newsmen recall that Bianca on Nov 26 advised the national leadership of APGA, to immediately refund all monies collected from political office aspirants for the party's alleged botched primaries and honourably resign thereafter.
PDP female aspirant recounts ordeal in Benue legislative primary
Ojukwu, who spoke in Owerri at the 7th memorial anniversary of her husband, Ikemba Emeka Ojukwu, accused APGA leadership of fleecing aspirants.
She also said that for APGA to survive as a party, Oye must resign.
Oye explained that though Bianca joined the Anambra South Senatorial contest for APGA ticket a bit late, she got a lot of assistance from the party to enable her to clinch the nomination, and wondered why she lost.
The APGA chairman said he did not offend Bianca in any way and expressed surprise at her invectives on him and the party.
He said rather than castigate the national chairman and the party, Bianca should have been explaining her loss after receiving so much logistics to enable her to win.
Oye said that Bianca's media swipe on APGA did not befit her status as the mother of the party, but smacked more of anti party activity.
"Bianca is my personal friend and there is no way I could have done any wrong against her.
"I must tell you that I was surprised when she started attacking me in the media. I think that was a very serious mistake on her part, because she is fighting the wrong person.
ICPC re-arraigns Ex-IGP, Ehindero on 10-count amended fraud charge
"I did not do any wrong against Bianca. People were sent to conduct the primary election and they returned the result to me and that was all I cared for.
"APGA gave her support, I would not want to announce it openly, but we gave her all the support she needed to win but she did not win.
"She calls herself Mother General of APGA, but as a mother she should not be castigating the party like that.
"Her action is anti party, but we don't want to go into all that, because I know that very soon she will know the truth as truth is immutable," he said.
Oye said the report available to the party showed that primary election for Anambra South Senatorial District ticket which Bianca participated in held and ended well with a clear winner announced to the public.
The chairman, who recalled the party's insistence on fair and open primary elections, said Bianca could have been awarded the ticket if she had indicated interest much earlier.
Oye said it was wrong for Bianca to blackmail him or APGA, because of her marital status, adding that such emotions and sentiments were not accommodated by the constitution of the party or any other in the country.
PRIMARIES: Why Ondo aspirants took Oshiomole, INEC to court
"The report I got is that it went well and that a winner emerged. The report said she was there, she participated and the votes were counted and result declared, including her own and the man won.
"They said we gave Senator Victor Umeh ticket unopposed yes, because he indicated interest early enough and he deserved it too. If Bianca had shown interest much earlier, I would have announced that she should not be opposed.
"But she joined the fray after Nicholas Ukachukwu and Ifeanyi Ubah had declared and was already running.
"That she is a widow does not confer on her a special status. It is not in APGA constitution that once you are a widow we give you ticket.
"I don't think it is in the constitution of any party in Nigeria that once you are a widow you get automatic ticket.
2019: Delta South votes are for APC – Uduaghan
"Remember we said that it was going to be contested openly, and it was contested. I hold her in high esteem; I respect her as the wife of Ojukwu.
"But she has been castigating me in the media, she owes me an apology, a serious apology, because I have done nothing against her," he added.