By Obi Ebuka
You can pluck a chicken one feather at a time and nobody will notice – Benito Mussolini
AS the world reshapes, who becomes the new sheriff if eventually the United States of America loses out in this ongoing economic and diplomatic spat will be answered by time in due course. President Donald Trump's many battle fronts including America's allies at the same time is quietly and incipiently plucking the feather off America's influence in the world.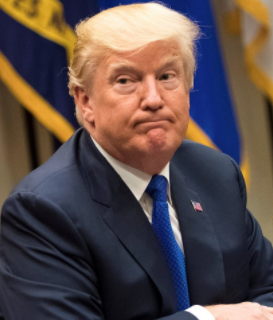 Most expectations around the globe as the likely world power after the United States is set on the Chinese. But leading the world comes with a price China may not be willing to pay at this time. Some observers have also looked at the direction of Russia as the next controlling power in the world especially after Putin's stunt in Syria, but it's unlikely as there is no economic power to back that ambition.
Putin told Chinese President Xi Jinping recently in an economic forum held in Vladivostok city in Russia that 'Moscow and Beijing's relations were based on trust in areas ranging from politics to security and defense'. This clearly in his words highlighted and summarised areas of Russian interest in the world and he has demonstrated that in so many ways. Russia knows that it will be difficult if not impossible for them to dominate the world and will prefer a polarised world with pockets of regional leaders. Putin is not hiding his thirst for polarised world through his actions ranging from invasion of Ukraine to threatening of former Soviet nations from joining NATO, initiating and signing many deals with the Chinese and doing business with those America considers as renegades. Russia's battle tactics in Syria is another pointer to the fact that they prefer a polarised world devoid of a clear cut super power. They have tactically excluded Syria from the rest of the world, making it Russian dependent and utterly useless to Syrians without any foreseeable hope of rebuilding. Without Russia in Syria, Iran would not have space to extend their tentacles to their puppet terror sponsored organisation, Hezbollah. Russia seem to believe that propping up Iran's influence in the region will checkmate America's influence through Israel and Saudi Arabia.
China on the other hand is poised to taking over as the world's sheriff from the United States but she has been patient, deliberate and quiet in the way she goes about it. China has the economy, human resources, and relative stability to ascend to that lofty position if America slips down the ladder. Its technology is on the rise as well as its influence all over the world. Its influence and hold over African continent was clearly demonstrated recently when African leaders fell over one another for Chinese 60 billion dollar loan bait. But China differs from Russia based on their global outlook in some ways, one of which is their economic relations as opposed to Russian military intervention. Their quiet economic incentive of trading without strings attached is working wonders in entrapping the future of many developing countries especially in Africa. China is hugely focused on consolidating its hold on South East Asia and Asia at large.
But China equally has some problems realising their push for world domination. Even though the number of poor people have declined in China, they still have over 1.4 billion people's problems to carter for. Some countries around them are not yet ready to recognise their influence and Chinese economic gain is eroding. The trade war between China and America is also not helping their ongoing incipient economic downturn especially by January when trade war effect will start biting. Trump on the other hand maybe fast tracking the phasing out of the use of US dollars as the sole currency in world trade. His trade wars with almost everybody especially US traditional allies, the EU and Canada will seal the killing of the dollar if their trade relations with US does not improve. Eurozone appears not to be ready to establish alternative payment system to dollar with China, Russia and a pocket of other light-weight countries.
Europe's ambivalence is very well understood judging by the extent of their relationship with the US and what they stand to lose especially security wise. Trump whose administration's policy remains America first which has favoured Americans economically remains adamant in his diplomatic engagement which many see as faulty. But America has some factors working in her favour stretching from cooperation of their European cousins to her established economic order in the world. The fact that American economy is skyrocketing beyond every prediction is putting everybody in check because nobody wants to get on the wrong side of a country with a 19 trillion dollar economy.
But the big question remains, is Trump's economic and diplomatic engagement with the rest of the world not plucking feathers one by one from the United States?
Mr. Ebuka, a public affairs analyst, wrote from Lagos.