The growing list of subscribers for the Emotan Gardens estate have disclosed that one of their major attractions to the project is government's provision of infrastructure in the estate, which include link roads and the guarantee of requisite land documents.
Head, Business Development and Sales, Mixta Nigeria, Mr. Korede Lawrence, disclosed this on the sidelines of the four-day Alaghodaro Summit, which ended in Benin City, on Monday, November 12, 2018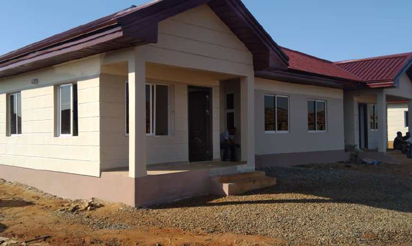 Meanwhile, one of Nigeria's leading banks, Sterling Bank, threw its weight behind the summit with its Platinum sponsorship.
Sterling Bank was prominently featured at the summit, showcasing their numerous services to Edo people, and supporting government's commitment to financial inclusion.
Mr. Lawrence said that a number of subscribers for the estate said that they are confident that the state government's resolve to reconstruct the link roads to the estate and the newly introduced electronic Certificate of Occupancy (C-of-O), are huge attractions to the project.
According to him, "We are very impressed by the patronage. The people say they are moved to commit to the project because the government has assured to construct the link roads to the estate."
On his impression of Alaghodaro Summit, he said, "It is fantastic to see the government of the day being accountable. It is particularly refreshing that the last three days have been about feedback. Government wants to hear what the people are feeling. It is evident in the way things have gone. Today's event, which is the main occasion, recorded impressive turnout. The people were so organised and they were given an avenue to express themselves."
"We are particularly pleased to be part of such an event because of the kinds of products that we are offering, which is a way for government to offer affordable housing to the people. Which better event can we ask for than Alaghodaro?"
"People within Edo state have come here to see what the government of the day is doing. So, yes, we are pleased about the turnout of events. We have seen steady patronage since we have been in Benin City. Because of their previous experience with past administrations as regards housing, there has been some skepticism, but Emotan Gardens is one of the projects that have come to stay. People have gone to the site and are impressed," he noted.
https://www.vanguardngr.com/2018/11/health-minister-commends-revamp-of-phcs-in-edo/
Subscribe for latest Videos