By Harris-Okon Emmanuel & Chioma Onuegbu
UYO—AKWA Ibom State Governor, Udom Emmanuel has immortalised former Governor of the State,  Obong Victor Attah by renaming Ibom International Airport after him.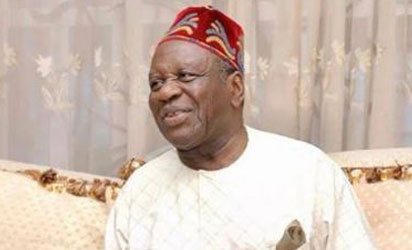 The governor made the pronouncement at the weekend at a state banquet to celebrate Attah who clocked 80 years last week at the prestigious Ibom Hotels and Golf Resort, Uyo.
The naming of the Airport came on the heels of a special resolution by the State House of Assembly which stated that it was necessary to commemorate Obong Atta in view of his splendid contributions to development of the state.
Obong Attah during his tenure laid the foundation for the development of modern Akwa Ibom State by initiating the airport, Independent Power Plant, Ibom Science Park, Ibom Hotels and Golf Resort and built the second phase of the state secretariat, as well as being the arrowhead of the struggle for resource control, among other achievements.
I'll pay Imo workers N30, 000 — Ohakim
Governor Emmanuel at the well attended event extolled the sterling qualities and achievements of the former governor, recalling Attah's struggle for the entrenchment of fiscal and true federalism in the polity    which resulted in    increased allocations for the state and the south-south region.
He  listed the development projects initiated by the celebrant to include Ibom Deep Seaport Project , Ibom International Airport with Maintenance, Repair and Overhaul, MRO, facility, Ibom Hotel And Gulf Resort, phase one of the state secretariat Complex.
Obasanjo, Jonathan, Sambo, others, grace Atiku's turbaning
''Today, the enduring projects you initiated are there for everyone to see, the vision you shaped is being taken to other levels of development," he said.