Stanbic IBTC Stockbrokers Limited (SISL), a member of Stanbic IBTC Holdings Plc, Rencap Securities Nigeria Limited and CSL Stockbrokers Limited have emerged top three best performing stockbrokers by value of transactions recorded on the Nigerian Stock Exchange, NSE, in nine months to September 2018.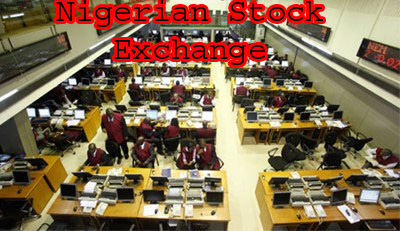 In the last monthly broker performance report released by the Exchange, top 10 stockbrokers accounted for 68.38 percent or N1.373 trillion of the total value of trade during the period.
Of this figure, Stanbic IBTC Stockbrokers accounted for N394.9 billion or 19.66 percent to lead the other stockbrokers. Also on the volume table, Stanbic IBTC Stockbrokers led the top ten brokers' as it traded 14.5 billion shares or 8.74 percent of the total volume in the period under review.
Further review showed that Rencap Securities followed, recording N253.5 billion accounting for 12.62 percent of the total value of traded shares. Rencap Securities occupied fourth position in volume terms accounting for 7.7 billion shares or 4.65 percent of the total volume for the period under review.
https://www.vanguardngr.com/2018/10/stanbic-ibtc-kaduna-partner-to-establish-entrepreneurship-centre/
The third position on the list in terms of value is CSL Stockbrokers which traded N204 billion or 10.6 percent of the total value of traded stocks. CSL also occupied third position in terms of volume, recording 11.45 billion shares, accounting for 6.89 percent of the total volume of traded shares.
Meanwhile, the NSE has recorded red performance in the nine months period of this year, as the stock market Year-to-Date, YtD, loss was -14.32 percent at the end of trading in September 2018.
Market operators in their reaction explained why Stanbic IBTC topped the stock broking performance in both value and volume, saying that the most important characteristics that have endeared the firm to clients are integrity, professionalism and painstaking execution capabilities.
Operators noted that the firm has continued to take the lead in the stock market to create wealth for investors as well as boost confidence in the market.
According to them: "Ensuring optimal value to clients is the first consideration in its service delivery. We believe that the Stanbic IBTC pride itself in the high quality of equities research backed up by a dynamic sales team.
"We see them leverage on the expertise and experience of Stanbic IBTC Group and the relationship with their parent company, the Standard Bank Group."
https://www.vanguardngr.com/2018/10/ekojara-online-raffle-draw-platform-set-to-add-value-to-nigerians/