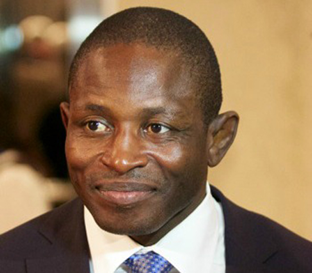 Igali
By Patrick Omorodion
President of the Nigeria Wrestling Federation, Dr. Daniel Igali has sent an SOS to President Muhammadu Buhari to declare a State of Emergency in the sports sector if the country hopes to do well in the 2020 Olympics scheduled to hold in Tokyo, Japan.
Dr Igali who took to the Social Media to write to the president said his experience from the last Olympics in Rio, Brazil prompted his call for "Total Emergency" to ensure a repeat of 2016 where the country had to celebrate a miserly bronze medal won by the football team does not re-occur.
In his Facebook message titled 'SOS to President Buhari', Igali wrote "Please declare a Total Emergency in the Sports Sector and the Preparations for the Tokyo 2020 Olympics. I have seen enough from Rio 2016 to warn that if the needed funding and preparations are not effected immediately, 'the Giant of Africa' may not even celebrate a Bronze medal in Tokyo!
Speaking earlier on a Lagos FM station on Tuesday, the Bayelsa State lawmaker called on corporate organisations and individuals to learn how to adopt athletes with potentials and support them with funds to prepare for major events.
"I know the government alone cannot do it that is why I am calling on corporate bodies as well as individuals to pick up one athlete to support. A shop owner new my residence in Canada supported me with just $30 and that took care of my transport to and from training sessions while I was preparing for the Olympics," he said.