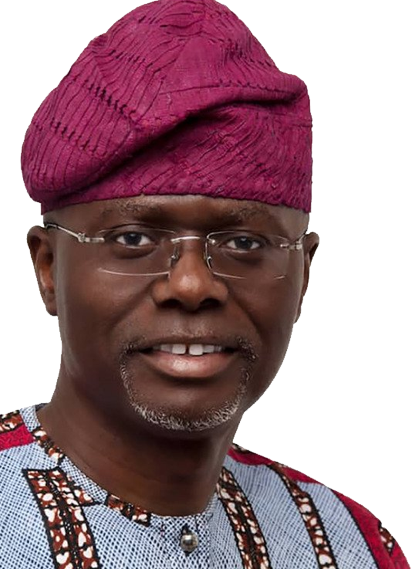 Sanwo-Olu
Lagos – The Lagos State Chapter of the All Progressives Congress (APC) on Saturday, said its governorship candidate, Mr Jide Sanwo-Olu, would defeat all opponents to win the 2019 election.
The Assistant Publicity Secretary of the party in the state, Mr Abiodun Salami, told in Lagos.
He was reacting to a statement by a group of opposition political parties on Friday, which that Sanwo-Olu was not a popular candidate and that he could not win the state in 2019.
The Publicity Secretary of the PDP in the state, Mr Taofeek Gani, had recently said Sanwo-Olu was "unprepared and incompetent" and that he would not emerge in 2019.
Reacting, Salami said no political gang-up could stop Sanwo-Olu as he enjoyed the support of residents to emerge as the next governor of the state.
He said the governorship candidate was competent and prepared, adding that the people of Lagos state would vote for him to continue the development strides of the APC in the state.
https://newlive.vanguardngr.com/2018/11/delta-echoes-of-pdp-apc-governorship-primaries/
"Sanwo-Olu will emerge the next governor of Lagos by God's grace. He is the choice of Lagos residents. He will be voted to continue the development strides of the APC.
"How relevant are those parties saying all sorts of things about our candidate. Can they win any ward let alone the entire state.
"So, we cannot be joining issues with them.We don't want to make them popular.
''The party to be is APC. Everybody is here. Sanwoolu will defeat PDP and those parties all together," he said.
Salami said the chapter had commenced reconciliation of members owing to the issues in the last primaries in the state.
He said the essence of the exercise was to strengthen unity in the party, to ensure total rout of PDP and others in 2019. (NAN)