By Monsuru Olowoopejo
LAGOS—A United Nations consultant, yesterday, warned youths against engaging in discrimination and hate crime ahead of 2019 general elections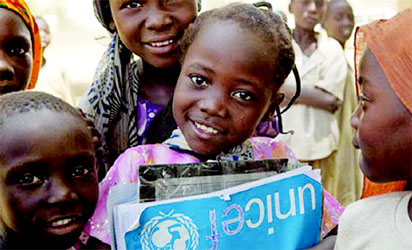 The UN consultant argued that rather than engage in discrimination and hate crimes, Nigerians especially the youths, should engage in political activities that can assist them in contributing their quota to the country's development.
The warning was issued at the fourth Lagos Regional Secondary Schools Model United Nations, LARSSMUN, conference organised by  a UN consultant,  Nigerian Model United Nations Society, NIGMUNS, in Ikeja.
Media practitioners are co-actors of devt., deserve society's protection – Obaseki
Speaking on behalf of the UN consultant, Chairman, Nigerian Model United Nations Society, NIGMUNS, Chika Nwaozuzu, said: "Here at this conference, the delegates disagreed over issues but after several disagreements, they found a common ground that suits all. That is what we want from our public office holders. This will benefit Nigeria.
"Our diversity, if well managed and taught, can bring us certain advantages. It can improve productivity, creativity and efficiency in our global societies as businesses. Organisations and communities can profit from the variety of skills, creativity, experience and entrepreneurship that comes with diverse mix of people living in same location," he added.
Corruption, illicit flow of funds have negative impact on peace, prospects of developing countries – Buhari
Earlier, Secretary General, 2018 LARSSMUN, Chisom Ude, who was represented by Damilola Solola, described discrimination and hate crimes as enemies of Nigeria's common existence.
Subscribe for latest Videos