A group in Delta known as Inspired Youths are drumming support for the immediate past Governor of Delta State, Dr. Emmanuel Ewetan Uduaghan for the Delta South Senatorial seat come 2019.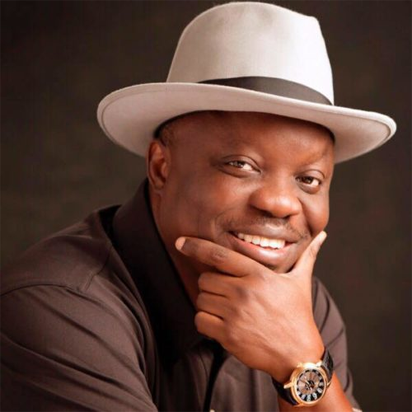 The group who spoke through their leader Joy Omodafe reiterated that support for the former Governor is not unconnected with his landmark achievements during his tenure in the state.
She disclosed that they are prepared to mobilize thousands of their supporters who are mostly youths and women from across the Delta South Senatorial District come 2019 elections especially as it has to do with their representation in the upper chamber of the National Assembly.
Members of the group whose opinions were sampled agreed that they have not been feeling the impact of democratic dividends for a long time, but in 2019, things will be different as they are looking forward to a quality representation with Dr. Emmanuel Uduaghan at the national Assembly.
Among the two heavyweights who are the major contenders; the immediate past governor of the state, Dr. Emmanuel Ewetan Uduaghan who is of the All Progressive Congress APC has been posing a problem to the PDP because he is known to be a man who believes so much in the ideology and developmental programs.
The group also disclosed that one of the reasons they are prepared to follow the former Governor is that he is synonymous with excellence. "He is not only a hard worker but a master planner whom observers believe stands a better chance with the growing strength and popularity of the All Progressive Congress (APC) in the state. This political oracle held fort while Chief James Ibori was away and the fortunes of the Peoples' Democratic Party (PDP) in the state did not dwindle nor did lose the state to the opposition."
Joy Omodafe who is also the Managing Director of OJ Blizz a popular event manager in Warri, equally stated that as governor of Delta state, Dr. Uduaghan created a lot of landmark achievements which still stands today in the Big Heart state. "One, as Delta State governor, he did a lot for the state in health, education, roads, human capital development, job creation and meeting the needs of youths and the aged."
"There is no one who did not benefit from his programmes and this has endeared him to the people. Dr. Uduaghan commands respect amongst all the ethnic groups in the state, so it will be difficult for his opponent to defeat him" she said.
Also lending their voices in support of Dr. Uduaghan's senatorial move, some members of the group whose base span across the eight local government area of the senatorial district, the group have mapped out plans to embark on massive grassroots rally to all the local government areas.
They cited that their resolves to campaign for him is based on his antecedents in peace building and achievements in the public offices he held in Delta State.