By Festus Ahon
ASABA-COUNTDOWN to the 2019 presidential election, the Buhari Support Organizations, BSO, Delta State chapter, weekend boasted that President Muhammadu Buhari would get over 50 percent of vote cast in the State.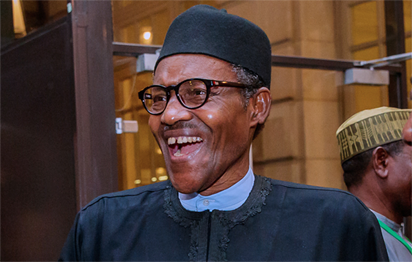 Speaking during an enlarge meeting of state, local government and ward executives of the group in Asaba, the Special Adviser to the president on Social Media, Lauretta Onochie, said they are determined to capture the state for Buhari, come 2019.
Onochie said: "the meeting is to bring the state exco, the local government exco and the ward excos. It is a pre-election meeting; the aim is for us to rob minds together to see how to capture our state and get the required number of votes for President Muhammadu Buhari's reelection bid".
I will not be a meddlesome king – Prince Charles
Saying that the direction of the meeting was for grassroot mobilization and to map out ways of running their door-to-door campaign, she said; "it is not just going to be business as usual but this time everyone is setting forward some kind of commitment so that we can all kick off the election at a given date yet to be decided."
Continuing, she said work is going on the East West road and I think it is almost completed now. There is water supply now in Otuoke and some other communities but in Delta State here in particular, you would have noticed that life is now coming back to the Aladja steel mill and a few months ago, I was delightfully surprised that some of our young people were screaming online that a train has come all the way from Itakpen to Warri.
"Within the next few months, the train will be running from Warri through Agbor and all the other major towns all the way to Abuja", adding that unpaid pension and gratuity of workers have been cleared.
Okogbo youths, others laud Obaseki over Ukpato Multi-skills Acquisition Centre:
Also speaking, the state Coordinator of Buhari Support Organization, Air Vice Marshal Terry Omatsola Okorodudu (rtd), said "the country needs President Buhari for proper direction on how the country should run".