By Sola Ogundipe
LAGOS—THE Lagos State AIDS Control Agency, LSACA, said it has put in place measures to ensure that 90 percent of Persons Living With HIV/AIDS in the State know their status by 2020.
Chief Executive Officer, LSACA, Dr. Oluseyi Temowo disclosed this in Lagos ahead of the 2018 World AIDS Day on December 1st with the theme: 'Know Your Status'. Temowo said: "Lagos is not a high burden state for HIV because the prevalence rate is about 0.5 percent which equates to less than 140,000 persons living with HIV/AIDS.   Currently around 74,000 of those identified to be living with the virus are accessing treatment and efforts are on to scale up the process so that more people are put on treatment."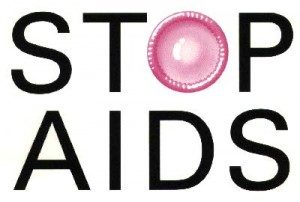 Explaining the significance of the 90-90-90 initiative, he said: "The first 90 means 90 percent of those living with HIV must know their status by 2020; the second 90 is that 90 percent of those that know their status must be accessing Antiretroviral Therapy, ART, by 2020, and lastly, the third 90 means that 90 percent of those accessing ART must be virally suppressed by 2020.
Temowo posited that attaining viral suppression would not be realised if the 2018 theme that focuses on the 1st 90 was not implemented and ultimately eradicate new infections according to the  2030 Roadmap.
He said human resources needed to tackle the burden still had gaps in terms of training, requisite knowledge and will to tackle challenges confronting the HIV response.
The Lagos State Government through LSACA,   had from December 2017 to November 2018, embarked on what he referred to as "4 by 3" strategy of reaching the three Senatorial districts of the state thereby increasing the uptake of HIV Testing Services (HTS) across the state especially to hard-to-reach communities.
Similarly, he stated that, HIV sensitisation and screening were conducted among 2,230 market women and men and identified positive clients were linked to care.