Following the completion of major audit of roads in Edo State, the Governor Godwin Obaseki-led government has intensified repair work on 109 roads across the state, including key roads in Edo Central Senatorial District.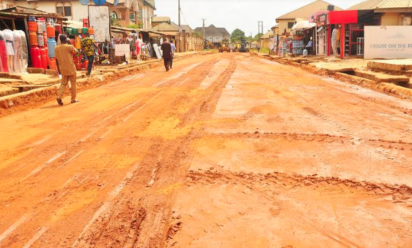 Special Adviser to the Governor on Media and Communication Strategy, Mr. Crusoe Osagie, said work has reached appreciable stage on Mousco – Ukpenu Road, Ekpoma; Irrua – Uromi Road; Secretarial Road, Igueben; Union Bank Road, Igueben and Uwenlebo Road, Ekpoma, among others.
He added that the ongoing work across roads in Edo Central Senatorial District include cutting, earthwork, stone base and asphalting .
According to him, "We are concerned about the state of roads across the state and have ensured contractors are mobilised to undertake this remedial work during the dry season, as promised. This work will touch on all parts of the state. It is to ensure that the major roads are in good state, at the least."
https://www.vanguardngr.com/2018/11/50-students-complete-first-phase-of-edobits-free-digital-skills-training/
In Benin City, he said the affected roads include Boundary Road and Commercial Avenue, as well as Ogbelaka/Evborhan, Yoruba Street and Dumez Road.
Recall that in the state capital, the contractors handling the projects were seen with their workers on site on Thursday when journalists went around Benin metropolis to inspect the road projects.
The workers were seen with their equipment on Ugbor-Amagba Road, which covers 13.8 kilometres, according to the contractor.
Major reconstruction work is ongoing in parts of Government Reservation Area (GRA) in Benin City, including Etete Junction on Adesuwa Road, where rehabilitation of failed portions are ongoing.
Workers handling rehabilitation of failed portions of Etete Junction on Adesuwa Road, are expected to be deployed to 1st and 2nd Ugbor as well as other roads in the axis.
https://www.vanguardngr.com/2018/11/alaghodaro-obaseki-earmarks-100-roads-for-construction/
Subscribe for latest Videos