as govt moves to ensure discipline, expertise in scheme
Not less than 100 members of the Public Works Volunteers (PUWOV) scheme have been dispatched for security intelligence training at the Police Training School in Ogida, Benin City, to provide them with the right skills to discharge their duties.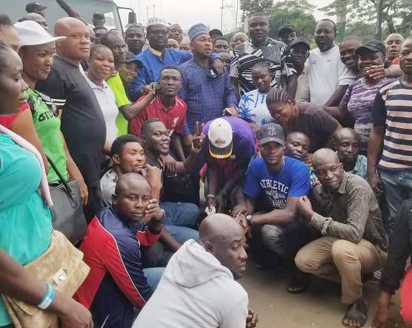 The training is coming on the heels of a promise by the Governor Godwin Obaseki-led administration to engage Edo youth across the 18 local government areas for intelligence gathering, environmental sanitation and other services.
Speaking to journalists, Coordinator, PUWOV, Mukhtar Yusuf-Osagie, said the training will prepare volunteers of the scheme to provide essential services to members of the public in the state.
According to him, "This is the first in a series of trainings that we would be having for existing members of PUWOV. Governor Godwin Obaseki has spoken a lot about recruiting not less than 5,000 youths into the scheme. We are training the ones we have now to make them more disciplined. The training will last for a week and will hold in batches."
He said the training includes courses on intelligence gathering, relations with security agencies, managing sensitive security information and general security training, noting, "We are confident that after this, the team will be well positioned to carry out the mandate given to them by government."
He said that the Governor Obaseki led-administration plans to reposition the scheme through manpower training to equip the volunteers in the scheme with the right skills and attitude to deliver on their duties.
The volunteers would be deployed to gather intelligence in their local areas, noting that 250 volunteers were recruited into PUWOV in 2017 to assist in restoring law and order in the state.
The state government has reached an agreement with the Nigeria Police Force to provide requisite training on community policing to the volunteers to prepare them to discharge their tasks effectively and help fight crime in the society.
According to him, "Parts of their duties include scouting for strange persons who enter the community and provision of intelligence on those vandalising infrastructure in public schools. We are confident that with the training, the volunteers will be better prepared to handle intelligence."
Yusuf-Osagie added that the peace enjoyed in the state has been attested to by the influx of investors into the state, which has expanded the space for socio-economic development.