The Teachers Registration Council of Nigeria (TRCN) has called on government at all levels to give priority to training and welfare of teachers to enable the advancement of the education sector.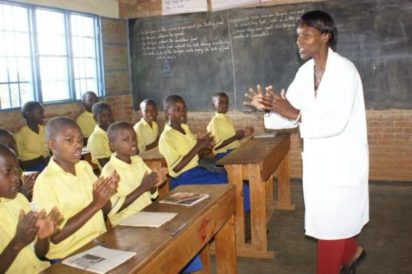 Prof Josiah Ajiboye, Registrar, TRCN, made this call in an interview with the News Agency of Nigeria in Abuja on Friday while speaking on the World Teachers' Day.
Ajiboye said that the role of teachers in national development could not be over-emphasised as development could only take place if there was quality education.
According to him, the society cannot experience any meaningful development without quality education, adding that teachers stand as the drivers of that quality education.
To buttress his point, the Registrar quoted an American journalist and author,Thomas Friedman, who said the yardstick for the measurement  of a country's performance in the 21st century was not its oil reserve or goldmine, but the number of its effective teachers, committed parents and serious students.
Ajiboye said government was working on some programmes to improve the welfare of teachers in the country, which included the re-introduction of bursary for education undergraduates in tertiary institutions.
He said government was also proposing  making GL 09 as the work starting point of education graduates,instead of the current GL 08.
The registrar said TRCN,on its part, was working towards a teacher career progression policy document, promising that these policies would soon be implemented.
NAN reports that the World Teachers' Day is celebrated annually on Oct. 5, aimed at appreciating the efforts of teachers world-wide and deliberating on their challenges.
NAN