Bafana Bafana coach, Stuart Baxter has backed his troops to defeat Nigeria in next month's AFCON Group E qualification match, which will guarantee the rainbow nation a ticket t to play in Cameroon 2019.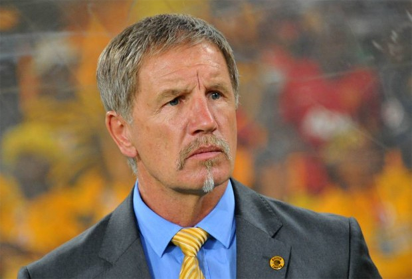 National Cohesion: NGO tasks youths on tolerance, patience
Following a goalless draw away to Seychelles, South Africa's chances qualifying for Africa's flagship tournament hangs by the thread but speaking in an interview with Kickoff magazine, Baxter said
Bafana Bafana still have their destiny firmly in their hands.
Eagles sure of victory in South Africa, says Christian Chukwu
Baxter said it is not all doom and gloom as he quickly pointed out that even a victory in Victoria would still have required his side to get points off either Nigeria or Libya.
"The situation is not really changed. If we had defeated Seychelles, we would still have to do the same things, we still have to knock Nigeria over, if we can, and if we don't then we've got to get something in Libya," he added.
"And that would have been the same even if we got a couple more points [against Seychelles], but it would have been very good for the confidence..
''But as things stand now, our surest route to the tournament in Cameroon is to get maximum points in our home match', which I am confident we can achieve'',, added Baxter.