Vice President Yemi Osinbajo has said the Buhari-led administration inherited a debt of $63 billion and has only borrowed $10 billion since it took office in 2015.
Look closer! The 2019 presidential election is not a two-horse race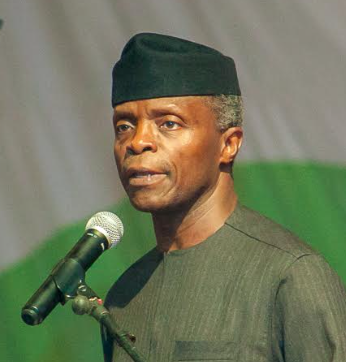 He made the disclosure in Ibadan on Saturday during the 9th Public Lecture of Sigma Club at the International Conference Centre, University of Ibadan.
Breaking: Fayemi sworn-in as Ekiti governor
NAN reports that Osinbajo delivered a lecture entitled "Developing the Nation Through Youth Empowerment."
He said: "In 2010, our debt was $35 billion, $41 billion in 2011, $48 billion in 2012, $64 billion in 2013, $67.7 billion in 2014, $63.8 billion in 2015, $57.8 billion in 2016, $70 billion in 2017 and $73 billion in 2018" he said.
"The nation's debt as at today is $73 billion, an increment of $10 billion from the $63 billion inherited in 2015."
He said the nation's oil earnings was $119.8 billion between 1990 and 1998, $481 billion from 1999 to 2009 and $381 billion from 2010 to 2014, while the present administration has only earned $112 billion from June 2015.
"The earnings from oil from 2010 to 2014 were the highest recorded in the history of the country. This is a period when the price of oil per barrel rose from $100 to $114."
Giving examples of a $67 million transaction carried out in 2015, the vice president said the most important drain on the nation's public purse was grand corruption, saying the nation would earn more revenue if such was addressed.